The Final Draw for FIFA World Cup 2022™ took place last Friday the 1st of April, and now we finally have our groups for the Group Stage. The tournament will begin with 32 teams, including Host Nation Qatar, in eight groups of four. Here's the breakdown of the final groups:
GROUP A
Qatar, Ecuador, Senegal, Netherlands
GROUP B
England, Iran, USA, Euro Play-off (Wales v. Scotland/Ukraine)
GROUP C
Argentina, Saudi Arabia, Mexico, Poland
GROUP D
France, IC Play-off 1 (UAE/Australia v. Peru), Denmark, Tunisia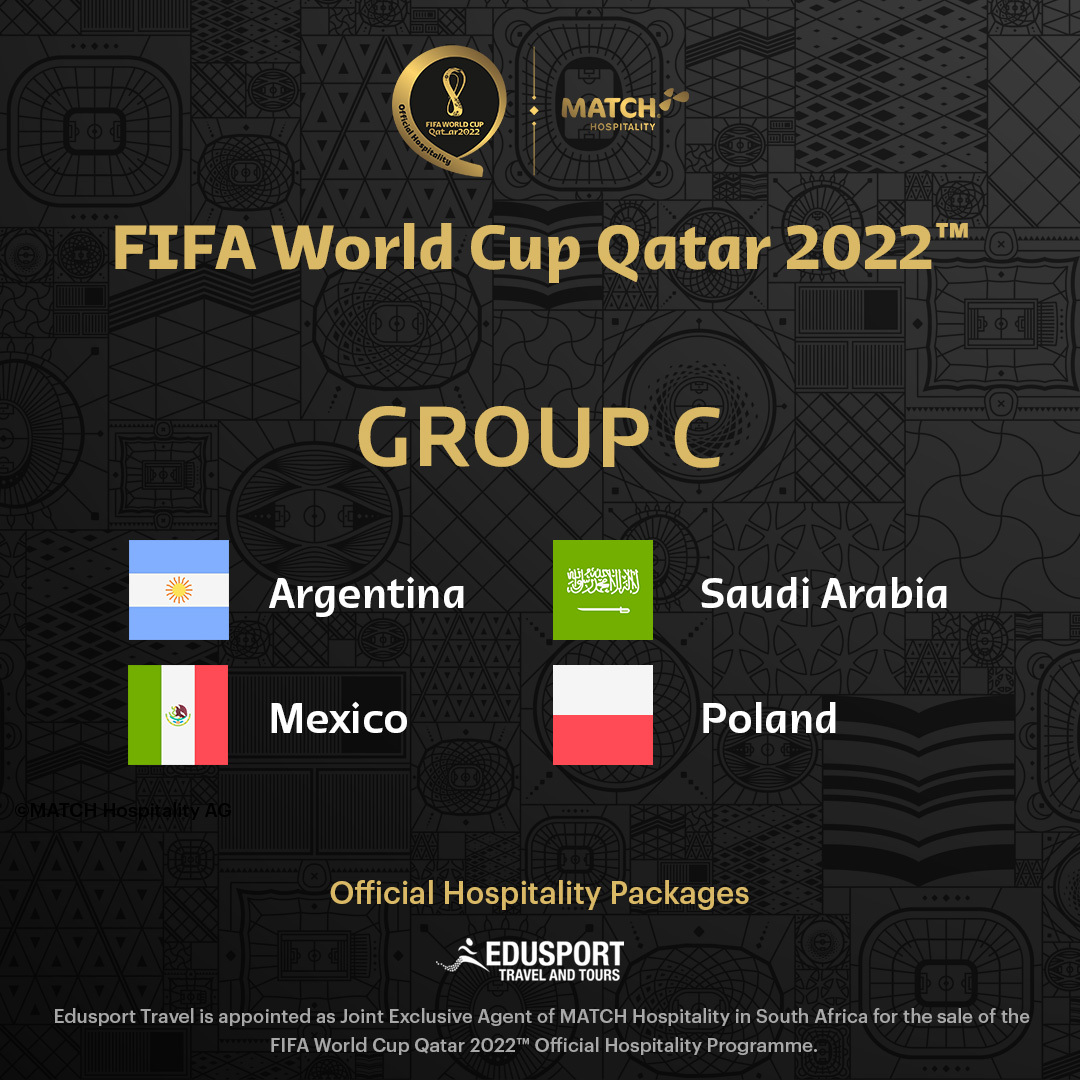 GROUP E
Spain, IC Play-off 2 (Costa Rica v. New Zealand), Germany, Japan
GROUP F
Belgium, Canada, Morocco, Croatia
GROUP G
Brazil, Serbia, Switzerland, Cameroon
GROUP H
Portugal, Uruguay, Ghana, Korea Republic
View the full view of the Match Schedule on fifa.com.
Key Dates
If you're planning your trip to Qatar to watch the FIFA World Cup 2022™ live, then here are some key dates to consider:
Group Stage: 21 November – 2 December
Round of 16: 3 – 6 December
Quarter-finals: 9 – 10 December
Semi-finals: 13-14 December
Final: 18 December
Kick Off Times
The first two rounds of matches during the Group Stage will kick off at 1pm, 4pm, 7pm and 10pm in Qatar, with the final round of Group Stage matches, Round of 16, Quarter-finals and Semi-finals at 6pm and 10pm in Qatar. The Final is set for 6pm.
We are the Experts
We have proven success of taking South African guests to the FIFA World Cup™ over many years, and can offer the following additional services:
Best flights, accommodation, and transfer options in and around Doha for FIFA World Cup 2022™ in Qatar.
Booking of local experiences and adventures, from dune escapes to cultural tours.
Expert advice and tips on travelling to Doha and the Middle East, as well as what to expect for this truly unique and special tournament.
Flexible payment plans to suit your wallet.
Chat to us today on WhatsApp or visit us on our dedicated FIFA World Cup™ website to submit and enquiry.
Edusport is appointed as Joint Exclusive Sales Agent of MATCH Hospitality in South Africa for the sale of the FIFA World Cup Qatar 2022™ Official Hospitality Programme.