Singapore Grand Prix
30 September - 2 October 2022
Known as "the jewel in the Formula One crown," the Singapore Grand Prix 2021 will once again raise the bar to create another memorable motor racing event.
The Singapore Grand Prix is Formula One racing's original night race, staged on an exhilarating floodlit street track in the heart of the city against the backdrop of the glittering financial district skyline.
The physically challenging circuit uses public roads around the Marina Bay area, with powerful lighting systems replicating daylight conditions, and the most stringent safety protocols in place to ensure driver and spectator safety. The track crosses two bridges; the famous Padang Park and its permanent pits complex built alongside the Singapore Flyer, the city's answer to the London Eye Ferris wheel. Up to 80,000 spectators can be accommodated in grandstand seating and hospitality areas lining the track, while deluxe paddock facilities are located adjacent to the Singapore Flyer complex
The event is more than just a motor race. It is a national festival and deserves one of the top spots on your sports travel bucket list. Chat to us today about our 2021 Singapore Grand Prix packages and experience the glittering spectacle for yourself.
---
Event Packages
Testimonials
"The Singapore Grand Prix is a street circuit and the event takes place at night. These two factors make it very appealing as it is slightly different from the other Grands Prix. Because it is so popular, we suggest you book early to ensure you get a good hotel!"

Nicky Bell
Director
Destinations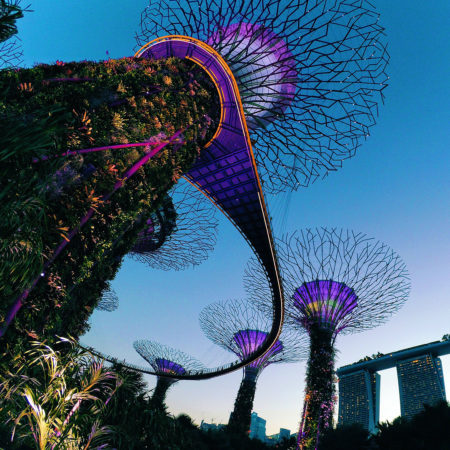 If you are a fan of Far Eastern city life, you will love Singapore. It might be the smallest country in Southeast Asia, but it has a big spirit. The Republic's five ideals are depicted on their national flag: democracy, peace, equality, justice and progress. Singapore consists of 63 islands. Here, you can go from shopping at Marina Square and Sentosa Island to the beach in a matter of moments. Treat yourself to a visit to the Como Shambhala Spa, and indulge in some of the oldest methods of spiritual and physical growth. Eating out in Singapore is also a delight, with food to suit every palette. For the most eclectic mix of restaurants, head to the Dempsey Road enclave.