US Masters
2023 dates to be advised
One of the four major championships in men's professional golf, the US Masters is considered one of the most prestigious events on the calendar.
While the tournament's invitation-only status adds to its prestige, there is a set of qualifying criteria that determines who is included in the field - most of whom are counted among the top players in the world, including 2017 US Masters winner Sergio Garcia, who clinched his first major after beating Justin Rose in a dramatic play-off.
The 2023 US Masters will stand as the 86th edition. If you are planning an American holiday, it is not too difficult to take a detour through Georgia and watch this illustrious golf tournament live. Famous for its history of testing even the greatest of golfers, getting your hands on tickets can be tough - the Augusta National Golf Course is one of the most celebrated golf courses in the world and the club is exclusive to members only.
Luckily for golf fans, our tailor-made US Masters packages will take you straight to the action. Enquire today about experiencing the 2023 US Masters in Augusta, Georgia.
---
Testimonials
The US Masters is often described as 'Disneyland for Adults' - plus, it's also known as 'the toughest ticket in sports' because tickets are so difficult to come by. Many people will only make it once in their lifetime. This is truly a bucket list event!

Nicky Bell
Destinations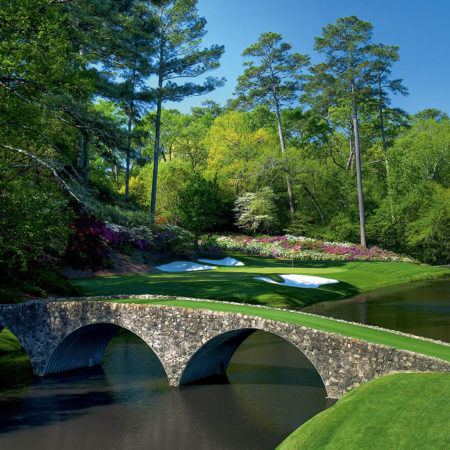 Nestled on the banks of the great Savannah River, Augusta is the Garden City of Southern Charm. From the Augusta Museum of History and the Morris Museum of Art to the Meadow Garden and Imperial Theatre, Augusta has plenty to keep you busy with arts and culture, delicious cuisine, fun shopping experiences and a colourful past. The city is filled with heritage and pride and the familiar flavours of the South. With its growing culture of artists, foodies, athletes, adventurers, historians and families, you will fall in love with the quirky and welcoming Augusta.