Brazilian Grand Prix
11 - 13 November 2022
Part gritty favela, part Grand Prix glamour, the Brazilian Grand Prix atmosphere is unmatched by any other racing destination.
The Brazilian Grand Prix is currently held at the Autódromo José Carlos Pace at Interlagos, Sao Paulo. Like most major Formula One circuits in Latin America, Interlagos is located in the confines of a sprawling urban neighbourhood in a huge city, making for a unique viewing experience.
The Interlagos circuit has enabled some of the most memorable races in recent Formula One history and is regarded as one of the most challenging and exciting circuits on the calendar. Running in an anti-clockwise direction and at high altitude, Interlagos is tough on engines. Compared to some tracks, Interlagos can only accommodate around 80,000 spectators. Due to the swampy nature of the infield (Interlagos literally means 'between the lakes'), the grandstands are all situated on the outside of the track at the start of the lap. You will, however, still enjoy great views of the action-packed circuit. Expect something of a raucous party vibe. Latin American racegoers are a passionate people and the atmosphere on race day is fantastic.
If you are revving to experience the Brazilian Grand Prix, enquire now about our tiered 2019 Brazilian Grand Prix packages. Get into the spirit of the event and match your cheers to the roar of the engines!
---
Event Packages
Testimonials
Try keep in mind that Sao Paulo has heavy traffic and there are big delays, so its worth trying to avoid arriving in the city during rush hour and rather land in the small hours for a faster journey to your hotel. Remain vigilant at all times whilst out and about in Brazil. Taking the metro is undoubtedly the safest and cheapest option for getting to and from the track, provided you keep your wits about you and remember the basics (don't flash your cash, keep your bag where you can see it).
Caroline Jones
Product Development
Destinations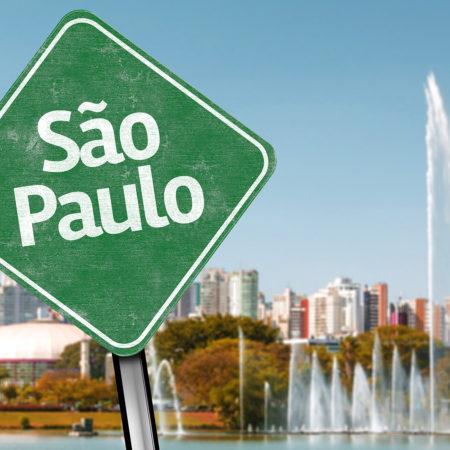 Big, exciting and featuring an ever-present Latin American festival atmosphere, Sao Paulo is a stimulating destination. Take a stroll through the central business district and discover museums, coffee shops and churrascarias (eat-as-much-as-you-can beef restaurants). For a taste of authentic Latin spirit, make sure you sample caipirinha, Brazil's notorious cachaca-based cocktail. The countryside and rainforests surrounding Sao Paulo are worth exploring too. Among the nearby tourist attractions, the Nossa Senhora Aparecida Cathedral is only a one-hour drive away and attracts followers of the Catholic faith from all over the world. However, if you are hankering for more city life, a short flight east of Sao Paulo will take you to Brazil's other immense metropolis, Rio de Janeiro.