Italian Grand Prix
9 - 11 September 2022
The Italian Grand Prix is one of the longest running events on the Formula One calendar and has been held every year since its inauguration in 1950.
The only other championship race for which this is true is the British Grand Prix, and the only other inaugural Formula One races that are still on the calendar are the Monaco Grand Prix and the Belgian Grand Prix.
With the exception of the 1980 event at Imola, every Formula One Italian Grand Prix has been held at Monza. No other Formula One circuit gets a fan's pulse racing faster than Monza. It is the quickest track on the calendar and also one of the most evocative: the old banking, last used in 1961, is clearly visible, as are some of the original grandstands. Plus, combined with the cultural delights of nearby Milan, the Italian Grand Prix is one of the most alluring races of the season.
Monza not only combines speed with skill but has also been the scene of some of Formula One's most historic moments, famous victories and horrifying crashes. For many, there is nowhere that encapsulates the sport better than this circuit. For this reason, the Italians call it 'La Pista Magica,' the magic track.
Chat to us today about how you can get your hands on Italian Grand Prix tickets.
---
Testimonials
The Italian Grand Prix is held each September in Monza, a small town just outside Milan. Both Milan and Monza are relatively safe however pickpockets are around in Milan City centre, particularly on public transport, so be vigilant and keep your belongings secure. The city is well connected by air, road and rail, the best way to get to the circuit at Monza Park is by train, from both Milan and nearby cities such as Bergamo.
Caroline Jones
Product Development
Destinations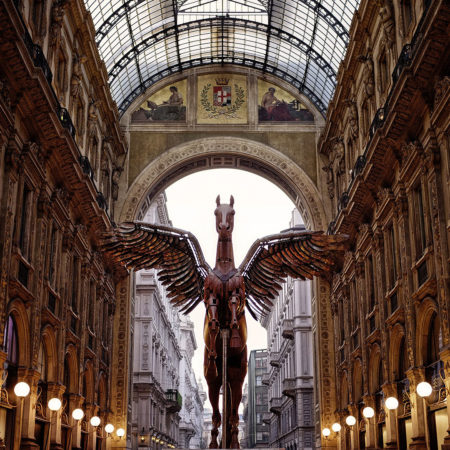 Milan is a great city, with every kind of bar, club and museum you could wish for, plus a liberal choice of pizzerias and eateries. Culture vultures, head to the Duomo, the world's fourth-largest church, and the Pinacoteca di Brera, the city's leading art gallery. If you like beauty, privacy and good weather rolled into one, Lake Como is just a short drive to the north and the Mediterranean coast only a couple of hours away. For motorsport fans, head south along the autostrada towards Imola to explore the former home of the San Marino Grand Prix. Be sure to stop off at Maranello, the birthplace of Ferrari.