Traveller Reviews
First-Hand Feedback from our Travellers
TRAVELLER REVIEWS
As South Africa's leading sports travel agency, we have taken sports fans across the world to experience emotionally-charged moments at iconic events. We genuinely care about making your sports travel dreams a reality, which is why we work hard to give you the opportunities to experience the moments that move you. Read what some of our happy clients have to say about their sport travel experiences with Edusport.
Stephanie, I thought it important to send you a small note of appreciation for assisting us with Japan RWC 2019 Travel plans. Both my husband and son enjoyed themselves tremendously and made beautiful memories. Some of the locals thought Matthew was a rugby player and stopped him to have their photos taken with him – he gladly obliged! They managed to survive the intricate railway system and I was indeed proud of them. Thank you once again for your assistance.
Thank you do much for all your arrangements! Our clients had a great time, they had a full time host, which was awesome. They loved the arrangements and thank you for your patience, assistance and always being there!
Hi Lynette , thanks again for all your arrangements. Everything was on time, perfect and the best I have ever experienced. I know you're part of a company but what we asked for was spot on, your company must understand you are one amazing person and adds so much value to your company.
Hi Lynette, I just wanted to say a big thank you from Olivia and I – we had a great time and I really appreciate the great service you personally gave leading up to it and also Nicky over there in Japan. Thoroughly enjoyed it. I'll keep your deets in case of future sporting events!
Hi Philo
I had an awesome time in the UK thanks to you and Edusport who made it possible. The experience and the vibe were electrifying, the flight, transfers, hotel accommodation, and game tickets were excellent! This is my second experience with Edusport and I have no hesitation in recommending your company to all my family and friends. Please convey my thanks to Lynette for her prompt response and professionalism. Once again thanks a million for all your co-operation and assistance, it's much appreciated!
One has ample opportunity to complain about shoddy and unprofessional service. It is a rarity indeed to encounter service excellence such that I got from your organization. I booked a package to the Qatar Moto GP and your Mr.Sihle Zama attended to me. It is indeed a pleasure to compliment you on the efficient and courteous manner he took care of all my needs. Please convey my sincere thanks Sihle and your team for a world class performance.
Thank you Lynette. You have been extremely professional and supportive during this process and in the event I do not get to meet with you, I would like to thank you for taking that extra personal interest and care to me as a customer. You have my vote secured!
My apologies for such a late e-mail…luckily because the Bokke WON, Japan is still fresh in our minds! With this e-mail, I would just like to thank you for all the arrangements for this group, even so small you went out of your way to assist me with all the crazy requests that I have sent through. The ground operator were amazing, the guides were always very visible and on time as well the transport – to and from the stadium and the airport transfers. I sincerely appreciate all your effort that went into this and we have a very happy client!
We look forward to working with you again in the near future.
Hi Steph, Jeff and I had a fabulous time at the F1, it was truly a wonderful experience and the entire weekend was well packaged, I must admit! We loved it, albeit a bit hot but we survied. The packaging was great and both the hotel and flights were excellent! Overall a wonderful experience.
We all had a great time and were all very impressed with how you handled everything. We gave you a number of changes and you handled them all efficiently and timeously so THANK YOU VERY MUCH. A good time was had by all and it was mainly due to all the people involved which includes Edusport who were so efficient.
Edusport, your whole team, in particular Stephanie, made a dream holiday for my husband and I come true! I cannot express what an amazing time we had in Manchester to watch the Manchester United vs Bournemouth game. Thank you Stephanie for the outstanding service and experience we received. I wish we could give you more than 5 stars – it was out of this world!
Thanks to Chantal Smith and Edusport for arranging our Roland Garos tour 2018. Everything from air travel , tennis tickets and accommodation was top notch. Great experience merci bacquot!
Hi Caroline, the whole Malaysian Grand Prix experience was great. Everyone had such a blast. Thanks again, I will surely recommend you guys!
Good Day Philo. Thank you for the excellent service you provided me with for my trip to Anfield Liverpool. It was my first trip to Anfield and everything was perfect Including the accommodation. Thank you for sourcing the best hospitality tickets at the last minute, it was really a VIP experience! I am already planning my next trip to an EPL matchday. I have recommended you to my associates and friends. Many thanks again!
What can I say about Edusport… amazing, dedicated, trustworthy, value-adding and committed to customer satisfaction! My first trip abroad and I am glad I came accross the services of Caroline Jones and Edusport. A sporadically triggered trip to Liverpool Anfield Stadium planned in the space of 1.5months was so professionally managed I am at a loss for words.
Carol and I stayed in contact before, during and after the trip and that is what is so amazing about their service. The flexibility introduced was amazing because the package was put together suit my every need and want.
My dream was to see my team Liverpool FC live and in full HD! The ideal opportunity to watch 2 games in a short space of time. A Premier League game and Champions League game. Not once but twice, theres no better than that.
I have no doubt in my mind that Edusport are the market leaders in this category and I would recommend and support them any day of the year. Once again thank you so much! God bless you all stay commited to your vision and mission to make peoples dreams come true.
Hi Louise, I wanted to thank you so much for always being there to assist. The Valencia trio was amazing, stress-free and everything was just in order. Let me tell you, the MotoGP tickets were conveniently at the grandstand of my husband's favourite: Valentino Rossi. I wish you could have seen his face when we got there on Friday, he was so happy it was amazing, thank you ladies so much!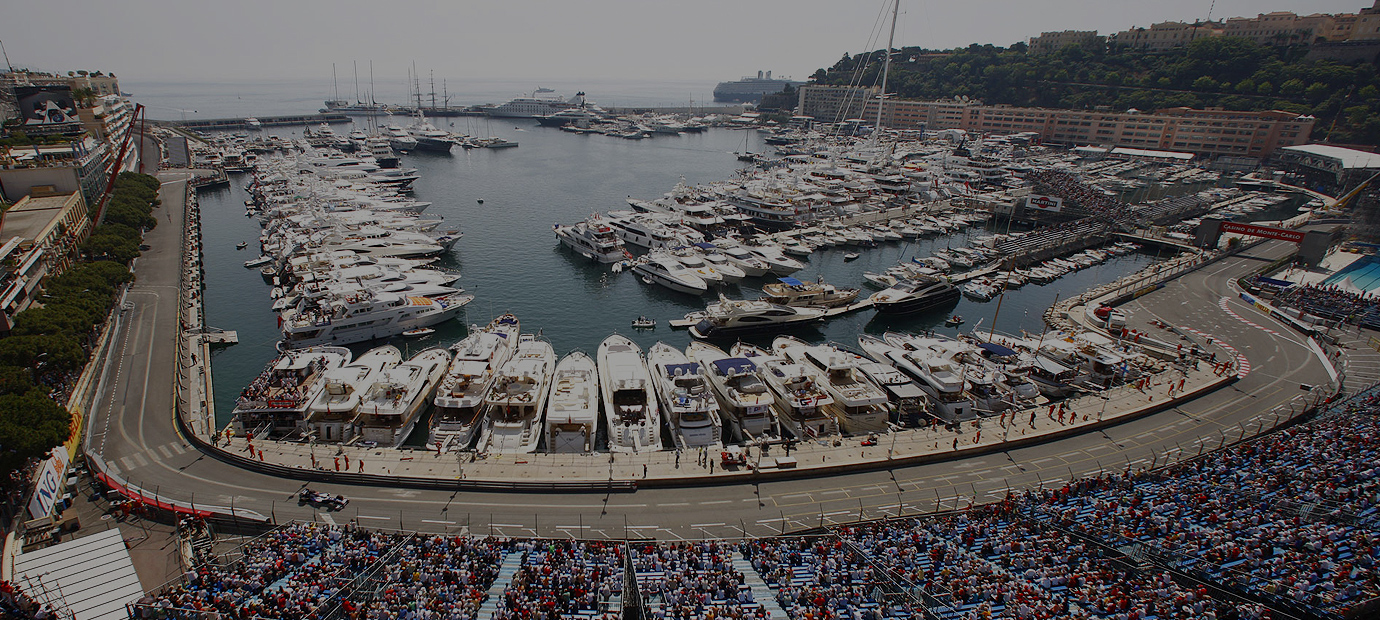 Hi Caroline, I hope that you are well and that you had a great holiday! I didn't get much of a chance to provide any feedback after the trip, but it was absolutely fantastic! I got to meet my favourite driver, Nico Rosberg, and my sister met Kimi Raikkonen – such a highlight for her. Thank you so much for all your assistance and effort in helping to make it a fantastic experience! I would love to watch another Grand Prix in the future.
We thoroughly enjoyed the Grand Prix, an experience we will never forget.  It was lovely meeting you and spending the time we did.  The service we received regarding the event itself and the transfers was fantastic.  Never felt out of place, everyone was friendly and helpful. Caroline we will definitely contact you in the near future.  The soccer and tennis is something we are keen on watching, well tennis is more for me! Take care and thanks again for the assistance and awesome company!
I would just like to let it be known that one of your employees, Chantal Smith, has been such a great help with helping me purchase tickets for the World Cup. She has always been one step ahead and never hesitated to check up on the process. Even though the clients were extremely difficult she still remained calm and friendly through out the process. I am very impressed with her wonderful service and I truly hope that your company would give her some kind of a reward for her very hard work and determination. If there where more people in the world like Chantal then I believe that the world would go around a little faster. Hoping that your company prospers and is blessed throughout the year and the next.
Our Tour de France trip through the Pyrenese up to Paris was absolutely wonderful!  The VIP accesses was a big wonderful surprise.  The flights were great (thanks to emergency seat add on). The destinations were great.  Everything was nicely organised. My husband did the cycling part and he loved tackling the big mountains. I especially loved making new friends on the tour from all over the world.  Adding a few extra days in Paris afterwards was a good decision on our part and highly recommended to others for next year.  Thank you so much Edusport.
Thanks for the help James, away we go! Caroline has been epic and a godsend. Please extend our heartfelt thanks. Will definitely book my corporate gigs with your team moving forwards!
Lynette, thank you for your excellent and prompt service! I will definitely use you and Edusport again in the future.
Dear Stephanie and Caroline, a huge thank you for all your wonderful organising, the dealers thoroughly enjoyed the trip. Hopefully in the new future we can do more sports incentives for our customers.