Hungarian Grand Prix
29 - 31 July 2022
Situated in a natural bowl, more than 50 percent of the track can be seen from most vantage points, making the Hungarian Grand Prix a rewarding viewing experience for fans.
The inaugural Hungarian Grand Prix took place in the 1930s, but the Second World War and the building of the Iron Curtain meant that it would take until the 1980s for motorsport to reclaim its place in the country. In the summer of 1983, the decision was made to build a circuit in a valley just outside the city of Budapest. The track opened in 1986 and held its first Formula One race in August that year. With natural vantage points for spectators, the event was a huge success, and almost 200,000 fans showed up.
Although tight and twisty, the Hungaroring circuit has a reputation for enabling some great races, the most memorable being Thierry Boutsen's win in 1990 when he beat Ayrton Senna by 0.3 seconds. Equally thrilling, the track was the scene of the 1997 race in which Damon Hill sensationally passed Michael Schumacher, only to be denied the win by mechanical failure on the very last lap.
Hosted in the heat of the summer, the event simmers with an ever-present air of festivity. Pack your sunblock, bring water and get set for nail-biting action. Register now to watch the 2021 Hungarian Grand Prix live in Budapest.
---
Destinations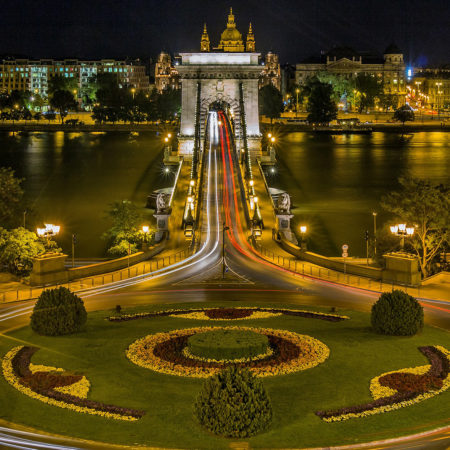 With the Hungaroring track situated just outside of Budapest, the Hungarian Grand Prix gives you the perfect opportunity to explore the 'Paris of Central Europe.' Also dubbed 'the Queen of the Danube,' Budapest is adorned with beautiful architecture, ornate bridges, and a rich culture. Budapest is home to enough sights to keep you busy for an extended stay. Highlights include the Hungarian National Gallery, which is situated in the wings of the Royal Palace, the Lukacs Thermal Baths, Heroes Square and Castle Hill, situated on the Buda side of the Danube. If you want to escape the city, head south to Lake Balaton, where you can take boat rides or go fishing. The countryside surrounding the lake is widely regarded as one of the best wine-growing regions in the country. If you are in Budapest for the Hungarian Grand Prix and want the full motor racing experience, take a spin around the Hungaroring circuit, which holds track days throughout the year for both cars and motorbikes.