MotoGP Valencia
11 - 13 November 2022
Valencia is Spain's third-largest city known for its convivial atmosphere, thriving nightlife and vibrant cultural scene.
It is also the setting for the 2021 MotoGP Valencia, which takes place at the Ricardo Tormo circuit in November. The circuit is a favourite on the MotoGP Championship calendar because of its spectacular views and technical circuit, which includes 4 kilometres of track, thirteen corners and a 650 metre straight.
While the track itself is not the longest, its ample seating for up to 150 000 spectators ensures that all parts of the route can be seen from any stand, which is quite unique for an event of this kind. The 2020 MotoGP Valencia is also the last event on the racing calendar for the year, creating a truly celebratory atmosphere. Ensure you don't miss the festive flavour of this event by booking your 2020 Valencia MotoGP package soon. Enjoy a few days exploring the city of Valencia, which has an interesting intensity that carries through to its food, cultural and historic spaces, friendly people and colourful nightlife.
Get your MotoGP Valencia tickets by completing our enquiry form with your details; one of our consultants will be in touch soon to discuss your ideal travel package, inclusions and options, as well as your travel requirements in further detail. The final race on the calendar awaits you!
---
Event Packages
Testimonials
This event is not to be missed! As the last MotoGP on the Championship calendar for the year, there is a certain celebratory atmosphere that is felt throughout the weekend. Upgrade your tickets to enjoy VIP hospitality - you won't regret it!

Kelsey Bezuidenhout
Product Development
Destinations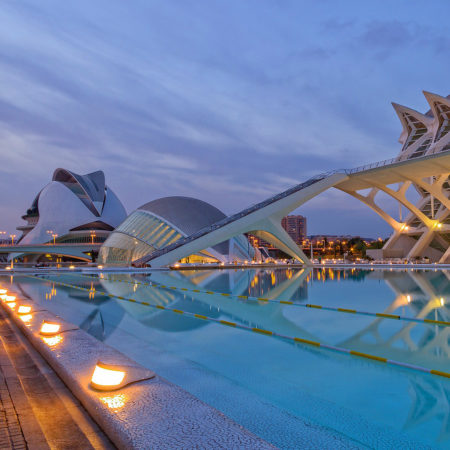 Valencia's coastal location on the edge of the Balearic Sea means that fresh seafood is the order of the day; in fact, seafood paella remains one of the most popular dishes in the city. Valencia is also a cultural delight and provides an experience quite different to Spain's largest cities, Barcelona and Madrid. There is a swath of historical buildings, museums and galleries to explore, but one of the highlights of Valencia is the modern, contemporary architecture that dots a reclaimed riverbed, now a beautiful green space. The Ciutat d les Arts i les Ciencies (City of Arts & Sciences) is a remarkable example. The Old Town is also worth exploring, either on foot or by hopping on and off the metro. Make sure you spend time in some of the many bars, cafes and restaurants; try the local Valencia orange juice - it is delicious! Discover Playa de la Malvarrosa, widely considered one of Valencia's best beaches, or head south to the coast to the more secluded beaches of Denia and Xabia.