US Open Tennis
29 August to 11 September 2022
The
2022 US Open
- held at the USTA Billie Jean King National Tennis Center in Flushing Meadows, Queens, New York - is the fourth and final Grand Slam event on the annual calendar, and is played on traditional hard courts.
The show courts include Arthur Ashe, Louis Armstrong, Grandstand and Court 17, with Arthur Ashe being the flagship court of the event and seating 23 000 spectators.
Interestingly, the US Open is the only Grand Slam event to employ tiebreakers in the final set of a match; other events require the match to continue until one player wins by two games. There has been plenty of fantastic tennis rivalry at Flushing Meadows over the years, with iconic competitors like Andre Agassi and Pete Sampras to have dominated the 1990s scene.
Our 2022 US Open packages vary according to which round you wish to watch. You can easily upgrade your US Open ticket to Loge (mid level) or Courtside (lowest level) to enjoy a closer view of the tennis action. If you want to hear the roar of the crowd as a blinding cross-court forehand takes the final set, or simply soak up the exciting action under lights, then be sure to fill out our enquiry form. One of our consultants will be in touch to discuss your travel plans, upgrades and other package options, and share tips on how to enjoy the city that never sleeps: New York.
---
Testimonials
The U.S. Open takes place in the heat of the American summer and usually involves plenty of walking. Go prepared - wear appropriate shoes, bring sunscreen and hats and stay hydrated so that you can enjoy this incredible event.

Nicky Bell
Director
Destinations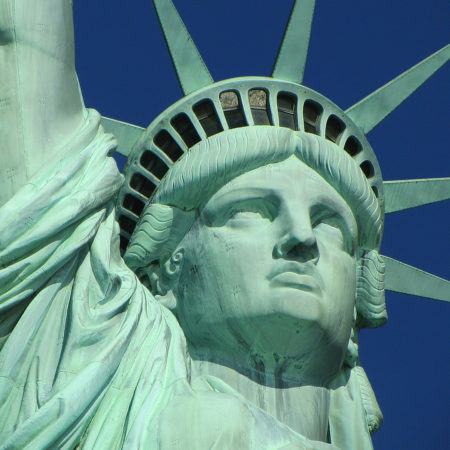 New York - the city that never sleeps! Always buzzing and filled with an energy few big cities manage to express, New York is the home of politicians and celebrities, sports heroes and fashion designers. Iconic yellow taxis blare their horns, tourists stream through Times Square by the thousands, and the New York Stock Exchange keeps on churning. New York is comprised of five boroughs: Manhattan - which houses some of the world's most important financial, cultural and commercial centres; Queens, Brooklyn, Staten Island and The Bronx, each with a distinct flavour, culture and way of life. Iconic sights include the Empire State Building, sprawling Central Park, the Statue of Liberty - best viewed from the Staten Island ferry, the 9/11 Memorial in Downtown, and Broadway in neon-lit Times Square. Time never stands still in New York, that is why it is called a "New York Minute."