MotoGP Italy
2023 dates to be advised
The stunning Tuscan circuit of Autodromo del Mugello sets the scene for thrilling motorsport action at the Italian MotoGP in June.
An undulating track in a tree-lined valley, Mugello has remained largely the same since its first race in 1976. Purchased by Ferrari in 1988 and renovated to include excellent facilities and world-class safety features, the track is a now a permanent MotoGP venue.
Featuring a blend of slow and fast turns with sweeping curves, long straights and off-camber corners, Mugello is one of the most challenging circuits for both riders and engineers. For fans, the track offers ample viewing areas to catch the action live. This is truly one of the most exciting events on the Italian sporting calendar, so ensure you get your hands on MotoGP Italy tickets. Contact us today to discuss package inclusions and options, as well as opportunities to take in the most of Tuscany.
---
Destinations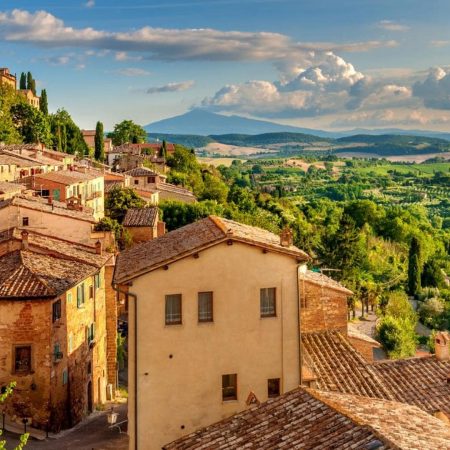 Typified by fascinating cities, stunning natural scenery, great weather, excellent wine, fantastic cuisine and thousands of years of history, Italy is a destination for everyone. Culture vultures will love the art and architecture, while foodies will revel in regional flavours. For motorsport fans, Italy's love affair with motorsport is long and enduring. For visitors watching the Italian MotoGP at Mugello, the picturesque Tuscan region begs to be explored. Situated in central Italy, just north of Rome, and just a short drive from Florence - Tuscany is a cultural and historical hotspot. Pisa and Siena are also in Tuscany, and the locals in both cities would argue that their city is just as beautiful, if not more beautiful, than Florence.