If you are a fan of Far Eastern city life, you will love Singapore. It might be the smallest country in Southeast Asia, but it has a big spirit. Singapore is often said to have its head in the future and its heart in the past, and from the moment you arrive in the Lion City, you will be struck by the dramatic contrast of old and new. Well-preserved architecture shares prime real estate with towering office buildings on tree-lined boulevards, while the Republic's five ideals (depicted on the national flag) remain an ever-present reminder that this is a place of democracy, peace, equality, justice and progress.
Originally founded in 1819 as a British trading colony, Singapore has developed into one of the world's most prosperous and multicultural nations. Discover a bewitching blend of Malay, Chinese, Indian and Eurasian influences. Eating out in Singapore is a heady delight too, with food to suit every palette. In fact, great food is everywhere, especially in the Katong district, which is home to several ethnic communities.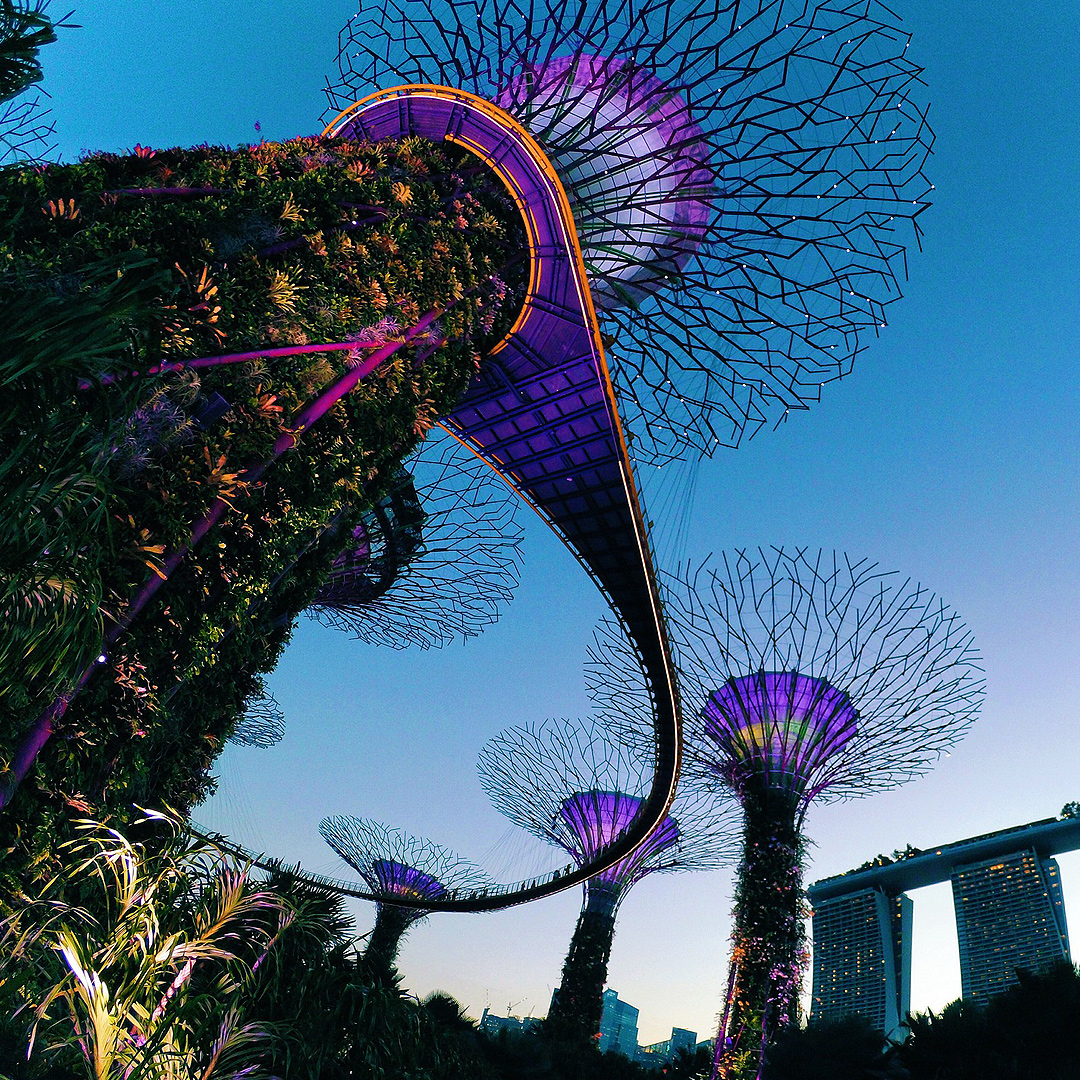 Singapore Highlights
Singapore consists of 63 islands. Due to its size and mostly flat terrain, it is an easy destination to explore. Here, you can go from shopping at Orchard Road to the beach in a matter of moments.
Known as "the jewel in the Formula One crown," the Singapore Grand Prix is an attraction in its own right. Staged on an exhilarating floodlit street track against the backdrop of the glittering financial district skyline, attending the Singapore Grand Prix puts you within easy reach of the city's highlights. These include the Singapore Flyer (the island's answer to the London Eye Ferris wheel) and Sentosa Island, a popular resort off Singapore's southern coast which is home to the Tiger Sky Tower.
Find Family Fun in Singapore
Singapore's friendly, welcoming atmosphere makes it a perfect destination for a family holiday. From Universal Studios Singapore to the River Safari and Gardens by the Bay, there are endless activities, entertainment complexes and museums to provide educational and experiential moments that capture your attention just as much as your kids.
The Singapore Zoo in Mandai is a must-visit. Home to over 3,600 mammals, birds and reptiles, the zoo also has the world's most successful orangutan-breeding programme. If you enjoyed the Singapore Grand Prix by night, extend your after-dark adventures with a visit to The Night Safari, the world's first nocturnal zoo and one of the most popular tourist attractions in Singapore.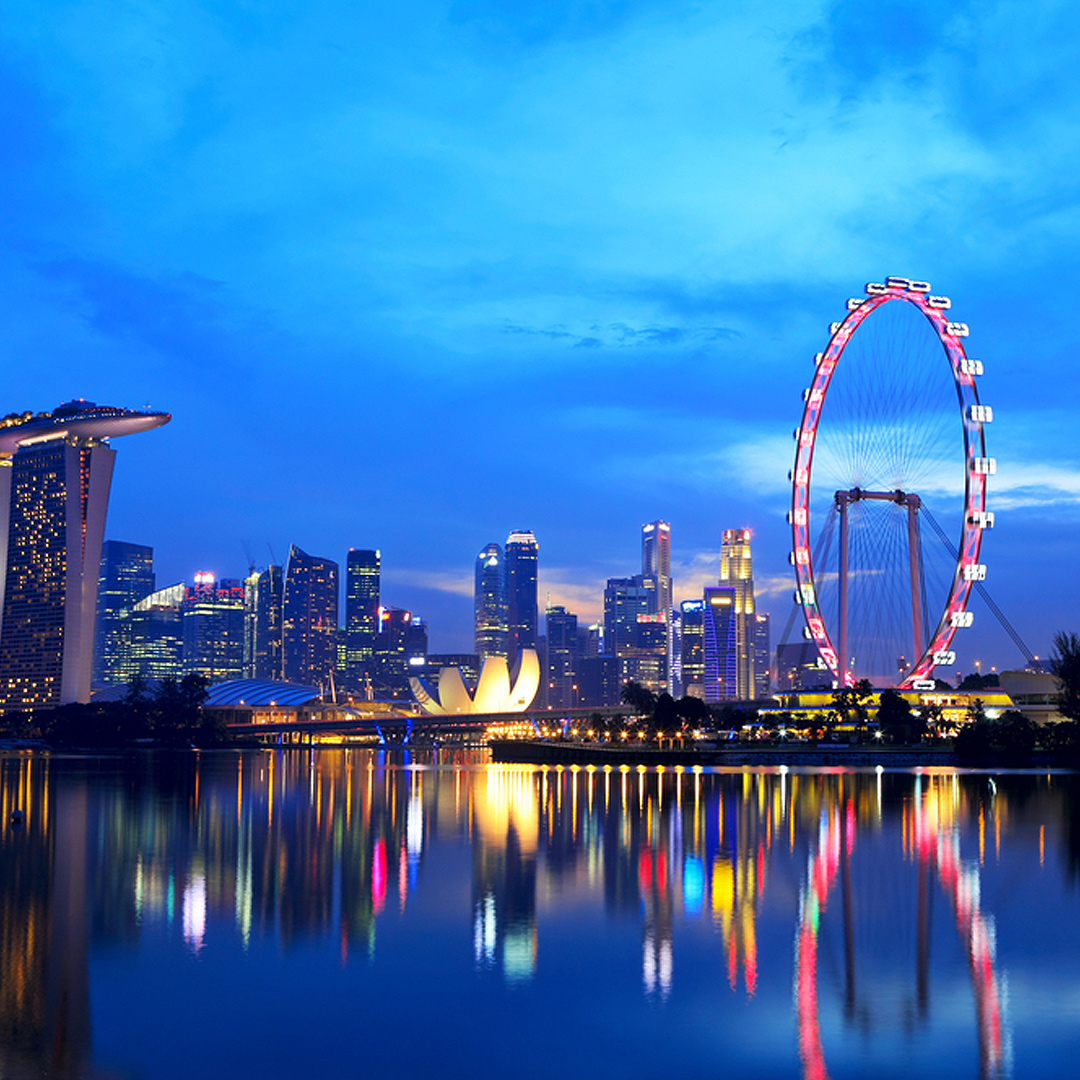 Discover a Unique Culture
While Singapore is expressly modern, with skyscrapers, shopping centres and theme parks and entertainment venues, it also has a profound and richly mixed cultural identity. With a history of occupation dating back some 900 years, Singapore has been shaped by its fair share of foreign explorers.
For a snapshot view of Singapore's remarkable physical transformation from a small fishing village into one of the financial heavyweights of the world, visit the Singapore City Gallery. Many of the exhibits are interactive to give you a greater insight into the city's development.

Singapore's rags-to-riches narrative is as much informed by commerce as it is by a deep abiding spirituality. Notable religious buildings to see include the original Sultan's Palace and mosque near Little India and the red-and-gold Buddha Tooth Relic Temple (said to house one of Buddha's teeth) in Chinatown.  
More to Explore
Singapore's proximity to the lush landscapes of Malaysia, Indonesia and Thailand make it an ideal destination to include in a multi-country itinerary. Malaysia is easily accessed overland, while some Indonesian islands are less than a one-hour cruise away. Plus, a short flight will take you to Bangkok, Phnom Penh and Ho Chi Minh.
If you have not booked your Singapore Grand Prix tickets yet, don't waste another moment. Our Singapore Grand Prix packages can be tailored to include hand-picked city excursions and additional destinations.
FACT FILE
Singapore's iconic emblem, the Merlion (a mythical creature with a lion's head and a fish tail) was inspired by the city's Sanskrit name, Singapura, which means 'lion city.'

Singaporeans speak

Singlish

, which is a collection of colloquial catch phrases and lingo influenced by Singapore's multiculturalism.

Held annually since 2008, the Singapore Grand Prix is a national festival and features a gamut of concerts, racing and entertainment activities.
The Singapore Grand Prix is the world's first-ever night race, held on the floodlit Marina Bay Circuit, which boasts more corners (23) than any other track on the Formula One calendar.
Singapore might be a city of skyscrapers, but it is also one of the greenest in the world, with nearly half of the land area under green cover.