Yokohama, south of Tokyo, was one of the first Japanese ports opened to foreign trade, in 1859. It contains a large Chinatown with over 150 years of history and more than 500 restaurants and shops. The city is also home to the  Cup Noodles Museum, which allows visitors to create their own unique ramen in an iconic cup noodles package, and the seaside Minato Mirai district, which is where you'll find the 296m Landmark Tower. For the architecturally curious, if you're interested in seeing Japanese residences from different eras, head to the Sankeien Garden.
If you're heading to Japan in 2019 to catch the Rugby World Cup 2019™ Final, here's your travel guide to Yokohama:
Getting around
To access the main tourist attractions, use the Minato Mirai subway line from Yokohama station to Chinatown.

The Yokohama Subway has two lines: the blue and the green. This train will get you around Yokohama easily, but it costs a little more than other trains in Yokohama.

For a unique public transport experience, the Akai Kutsu Bus is a vintage red sightseeing bus 

around on a sunny day.

Velotaxis are widely available within the harbour area, while rickshaws make their rounds within Chinatown.

Then there's the "sea bus" which is considered one of the most delightful ways to get around.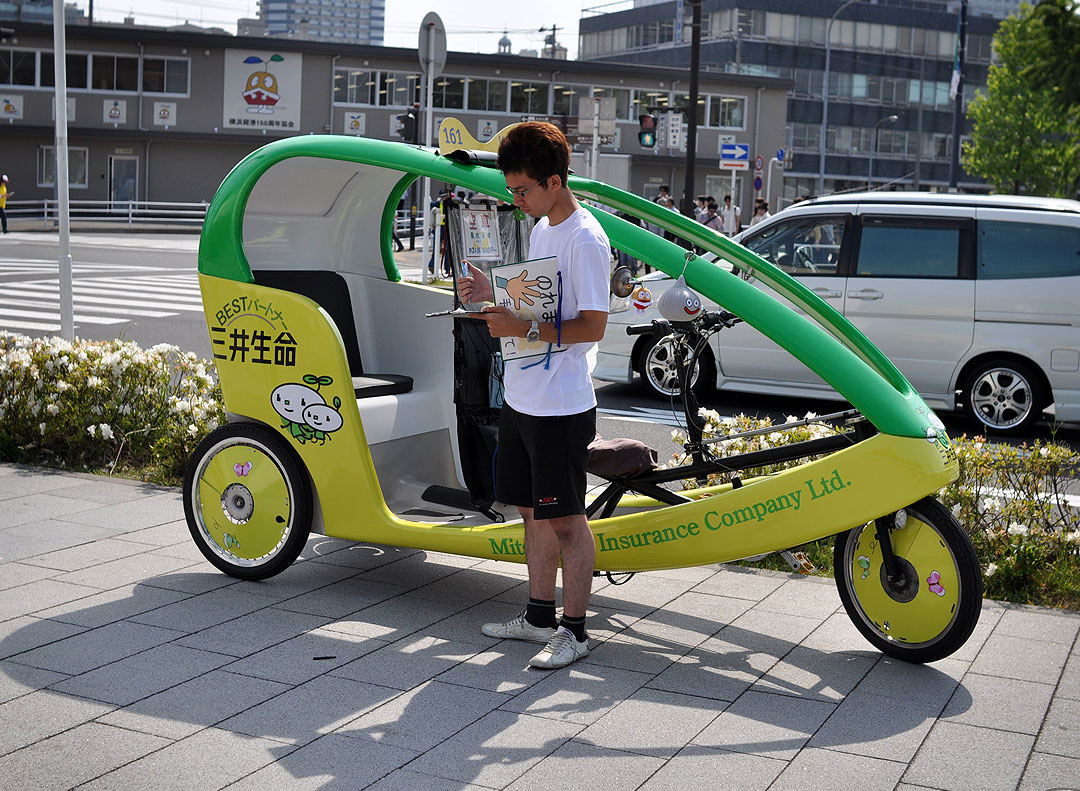 Eating out
The Shin-Yokohama Ramen Museum in Yokohama is the world's first food "amusement park." Here, you can taste a variety of ramen.

Yokohama Chinatown features some 250 Chinese-themed shops and restaurants.

Be sure to taste Yokohama's famous curry doughnuts, invented in the 1920s. The unique taste of Japanese curry with the floury doughnut is a perfect combination and great to eat on the go.

Visit Japan's oldest beer company established in 1907, the Kirin Beer Village for brewery tours, and beer tasting.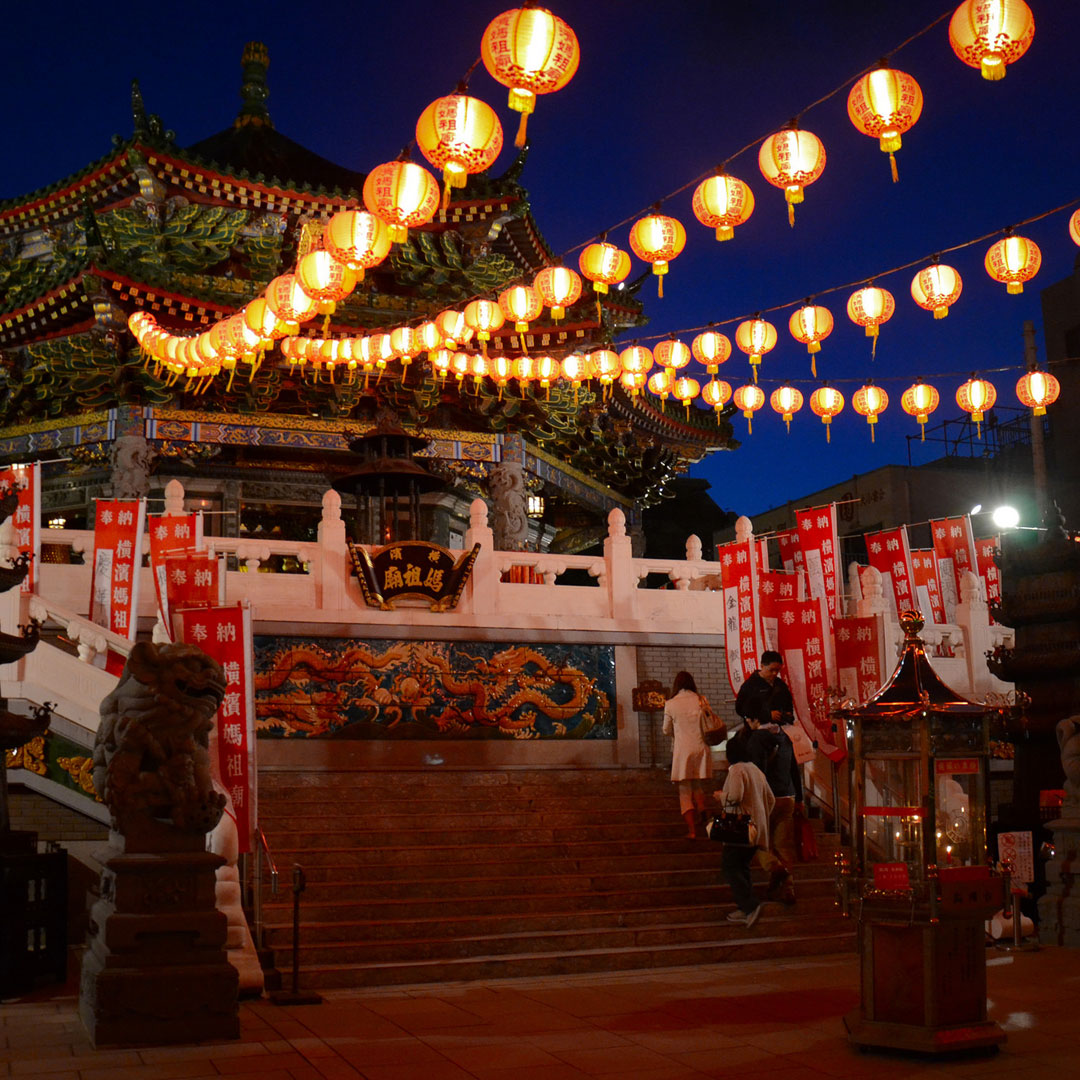 What to do
Enoshima Shrine is a Shinto shrine that is dedicated to the worship of the kami Benten. Enoshima-jinja consists of three shrines, Hatsune-Miya, Nakatsu-Miya and Okutsu-Miya.

The Yokohama Chinatown is the largest in Japan and features hundreds of Chinese restaurants, eateries, grocery stores and places to buy jade knick-knacks.

The Landmark Tower is the second-tallest building in Japan and offers excellent views from the observation platform on the sixty-ninth floor. The elevators are also reputed to be the fastest in Japan.

Sankeien Garden is a traditional park known as Teien. Opened in 1906, this large park is home to many Japanese traditional buildings from different eras, thirteen of which have been designated as national heritage sites.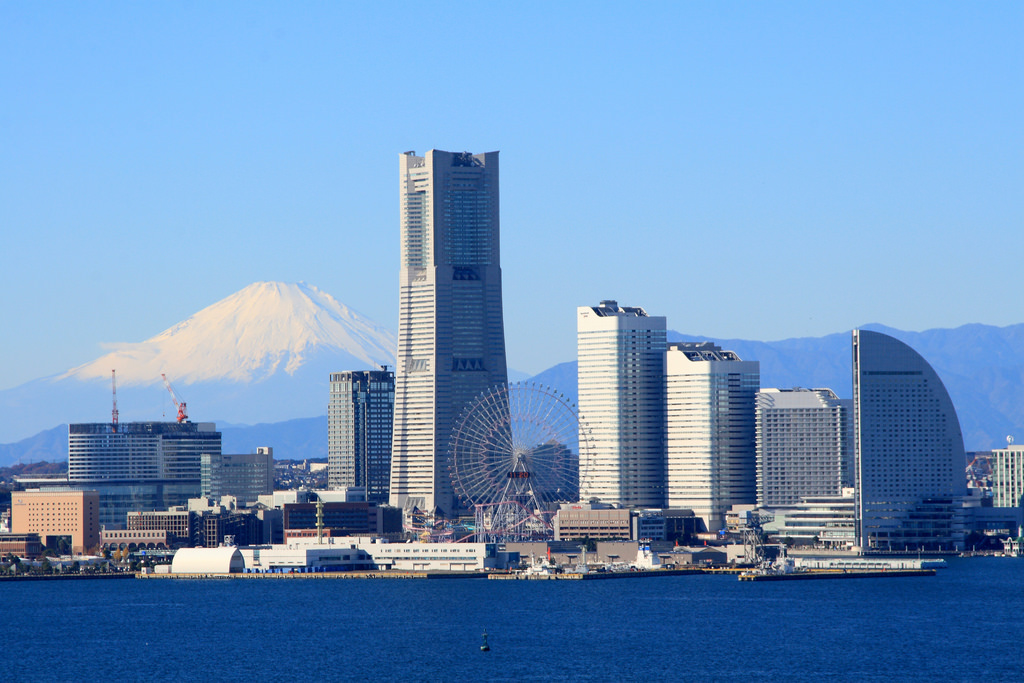 Getting there
Edusport is an Official Travel Agent in South Africa for the sale of match-ticket inclusive travel packages and official hospitality packages for  Rugby World Cup 2019™.
For the Rugby World Cup 2019™ Final, the International Stadium Yokohama will seat a total of 72,327 fans. You can be one of them with our ticket-inclusive travel packages.