For the first time in sevens history, the 2018 Rugby World Cup Sevens will take place in the USA. Besides the thrilling displays of sevens rugby prowess, the host city promises visitors a truly unique experience. Often called 'Everybody's Favorite City,' San Francisco has earned this worthy nickname because of its scenic beauty, diverse cultural attractions and world-class cuisine.
This very walk-able city is dotted with famous landmarks such as the Golden Gate Bridge, cable cars, Alcatraz and the largest Chinatown in the USA. Further afield, you can discover the delights of the Napa Valley wine region, Lake Tahoe, Silicon Valley, Yosemite National Park and much more.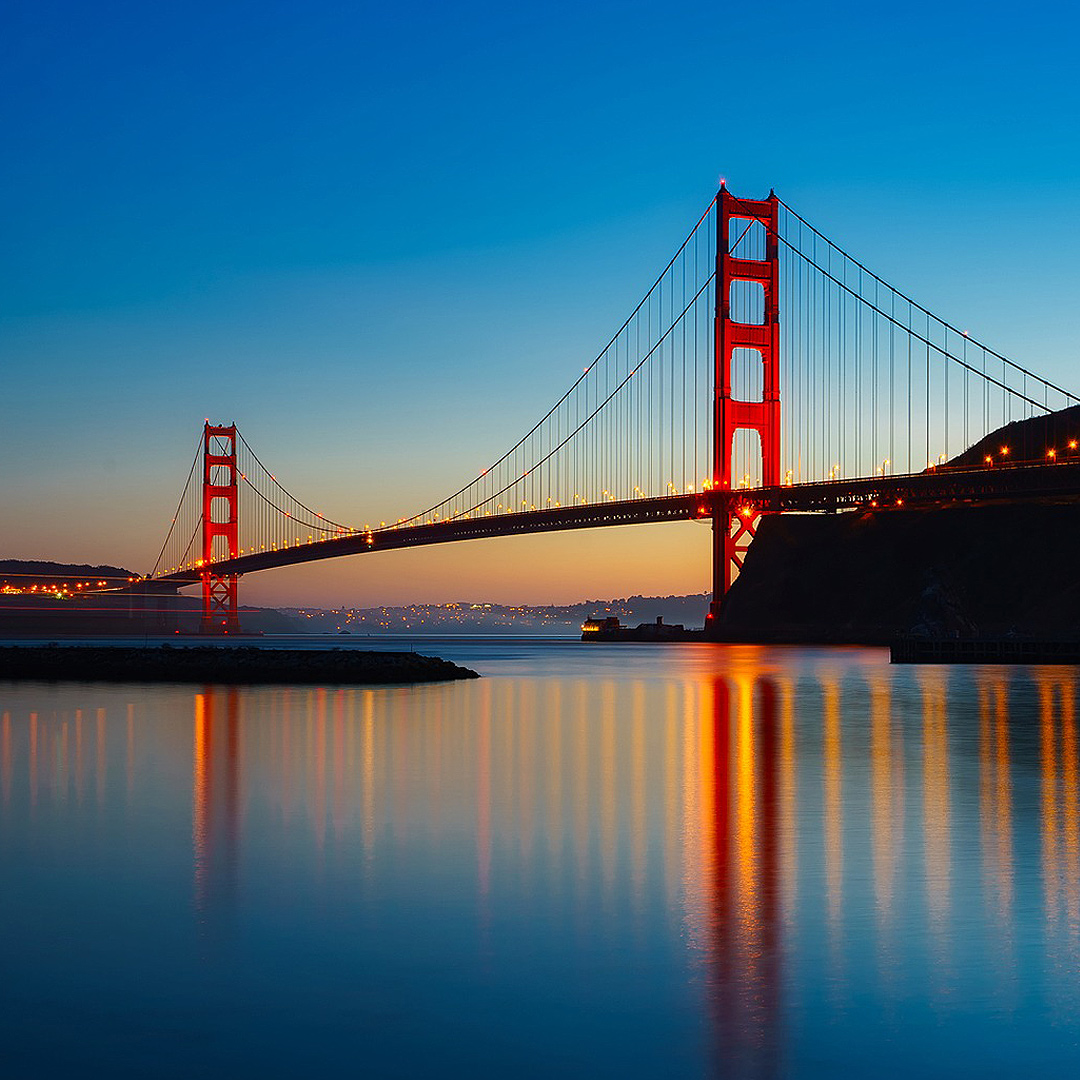 When you are not taking in the excellent displays of running, rucking rugby action at the iconic AT&T Park, explore these highlights in San Francisco:
Alcatraz
Before it became a federal prison and home to notorious convicts like Al Capone, Alcatraz was the site of the first lighthouse on the Pacific Coast. Today it is one of the city's most popular attractions and part of the Golden Gate National Recreation Area.
Your visit to Alcatraz will include a tour of the main prison block with its steel bars, claustrophobic cells, mess hall, library and "dark holes," where recalcitrant languished in inky blackness.
Golden Gate Bridge
Once called 'the bridge that couldn't be built,' the Golden Gate Bridge is one the seven wonders of the modern world. Perhaps San Francisco's most famous landmark, the bridge was opened in 1937 after a four-year battle against constant winds, fog, rock and treacherous tides.
Crossing the Strait of the Golden Gate from San Francisco to the Marin headlands, the bridge was built at a cost of $35 million in principal and $39 million in interest and cost 11 workers' lives. The single-suspension span is anchored by twin towers that were once taller than any building in San Francisco.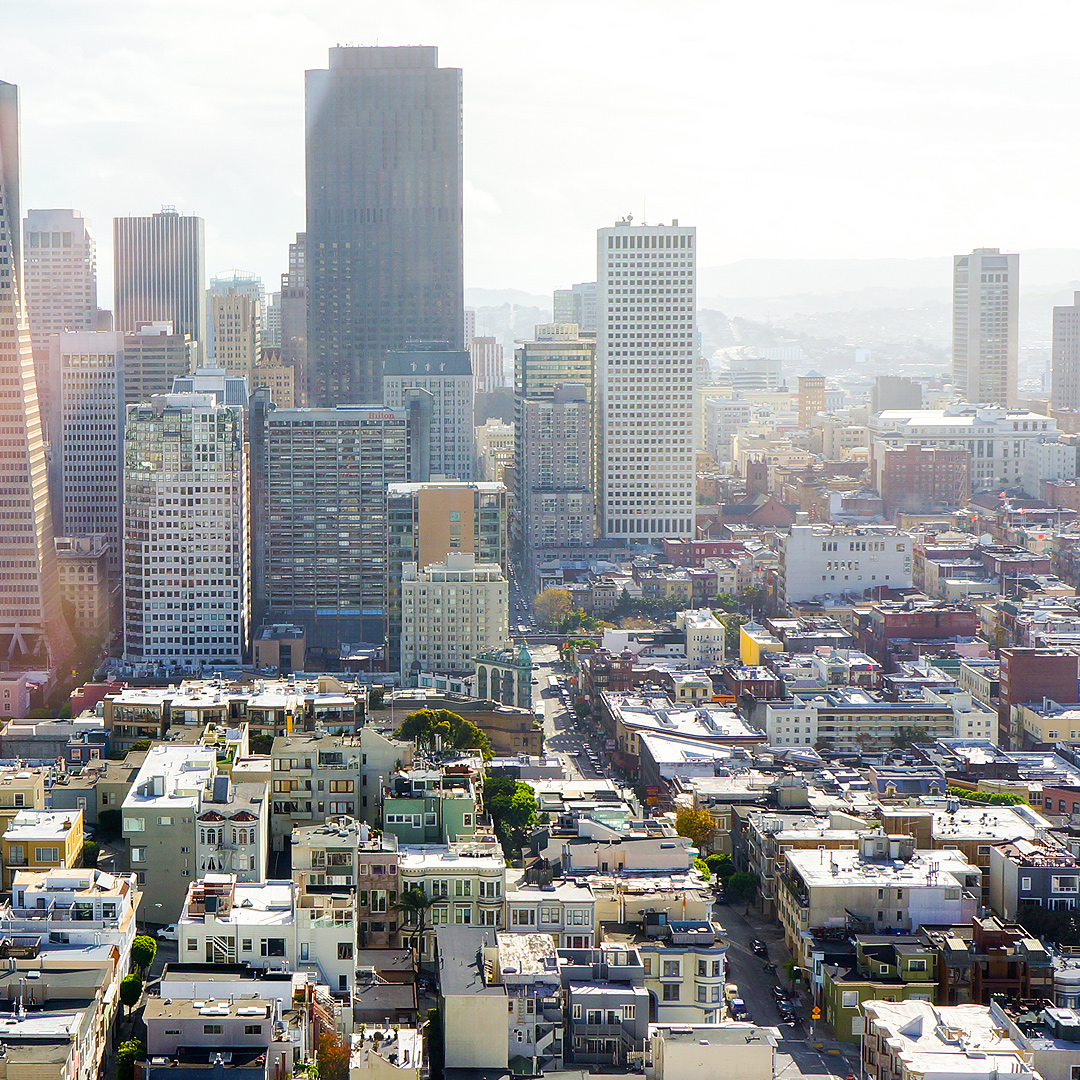 Coit Tower
At the top of historical Telegraph Hill, the Coit Tower, an elegant tapering column, was built in 1933 to honour the legacy of Lillie Hitchcock Coit, who left a $125,000 bequest to San Francisco "to add beauty to the city which I have always loved."
The ground floor lobby is adorned with a series of fresco murals by some 30 local artists, depicting life in 1930s San Francisco. Although nationally controversial when opened to the public, the artists and murals were funded by President Roosevelt's wildly successful Public Works of Art Project.  
Cable Cars
San Francisco is one of the few places in the world where people can ride on a national historic landmark. The cable cars are the world's last operational manually operated cable car system. Named a national historic landmark in 1964 and refurbished and equipped with new tracks, cables, turnarounds and cable propulsion machinery, they work much as they did in 1873 when Andrew S. Hallidie guided the first car down Clay Street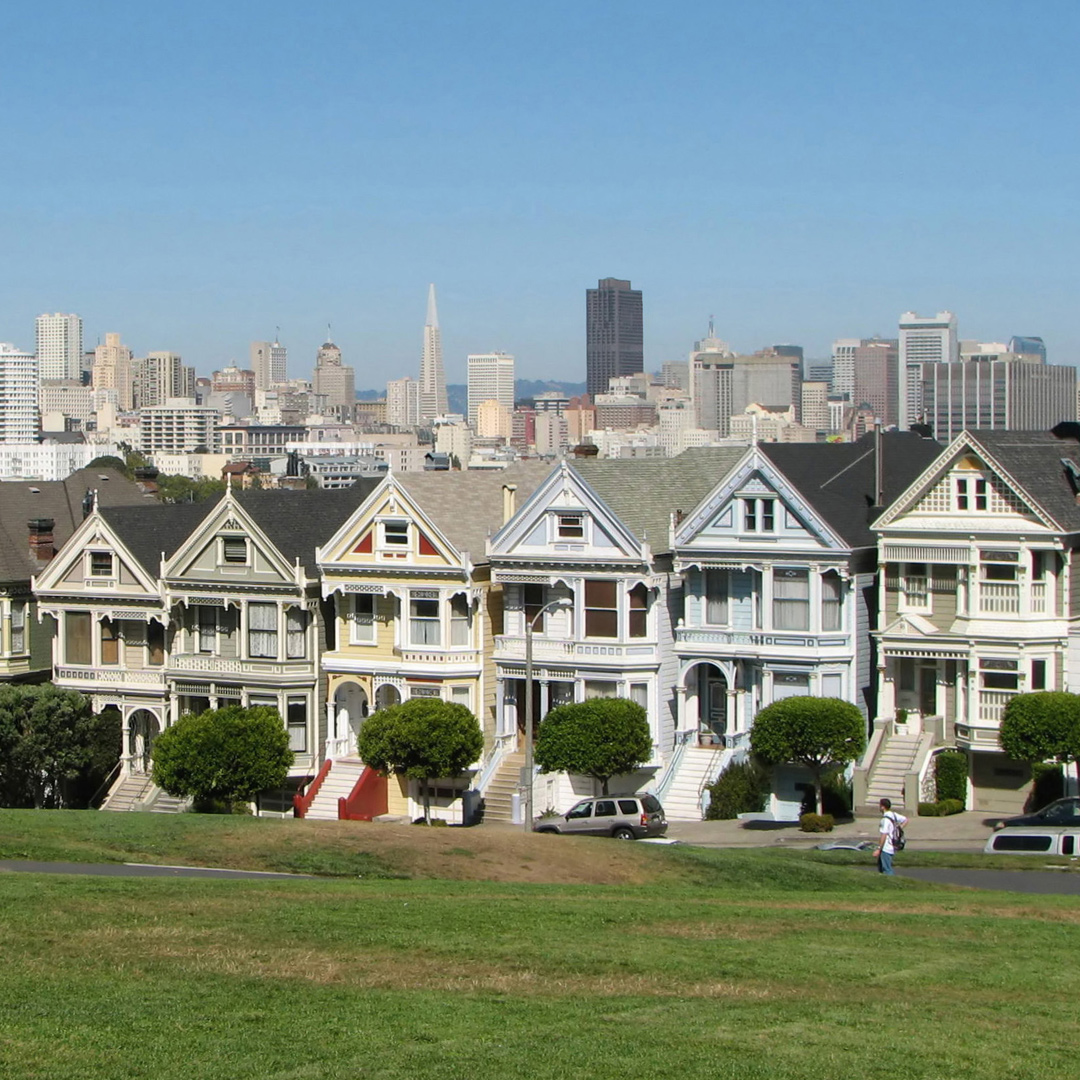 Painted Ladies
One of the most photographed and filmed locations in San Francisco, the famous 'postcard row' of Victorian houses in Alamo Square is set against the backdrop of downtown skyscrapers, providing a stunning contrast. The grassy square itself provides an ideal spot for a midday break.
Fisherman's Wharf
Besides its atmosphere of fishing boats, basking sea lions, seafood stalls and restaurants, Fisherman's Wharf is also home to PIER 39 – the most visited destination in San Francisco. Featuring two levels of dining, entertainment, shopping and attractions, PIER 39 is famous for its picture perfect views of the Golden Gate and Bay Bridges, Alcatraz, Angel Island and the famous City skyline.
Want to explore more of San Francisco? Chat to us about adding on destination excursions to your Rugby World Cup Sevens package. Enquire today.