If you are heading to Spain to watch La Liga, you are in for a travel treat. Much like its top professional football league, Spain is synonymous with passion. It is also a country famous for its food, beaches and fun fiestas.
Here's how to include a sun, sea and soccer break in Spain between La Liga matches:  
Explore Barcelona
Whether you begin or end your Spanish football adventure in Barcelona, the city is an unmissable highlight on any Spain itinerary. Besides catching a Barcelona FC match on their home ground pitch at the Nou Camp, the city serves up many delights. From the Gothic Quarter to Las Ramblas and the sandy beaches of La Barceloneta, Barcelona is a traveller's treasure chest. No visit to the city would be complete without marvelling at the Sagrada Familia. This temple, which was the vision of Antoni Gaudi, began construction in the early 1880's and is still ongoing today. The elaborate and intricate design is only due for completion in 2026.
Explore Madrid
Spain's capital is a city of contrasts. From its grand avenues and historic architecture to its vibrant nightlife, Madrid is the definition of the Spanish spirit: fun-loving and relaxed with a penchant for the grandiose. Spend the day exploring the El Prado Museum (home to some of the world's greatest masterpieces, including works by Goya and Velazquez), or wandering around the Plaza Mayor, Plaza de la Puerto del Sol or the opulent gardens of the Royal Palace. Spend the night dancing at one of the city's famous nightclubs, take in a show at Gran Via or dine out at Sobrino de Botin, allegedly the oldest restaurant in the world. Located close to the Plaza Mayor, Botin has been serving customers since 1725. For some not-to-be-missed football flavour in Madrid, catch a soccer match at Santiago Bernabeu (home ground of Real Madrid FC) or book a stadium tour.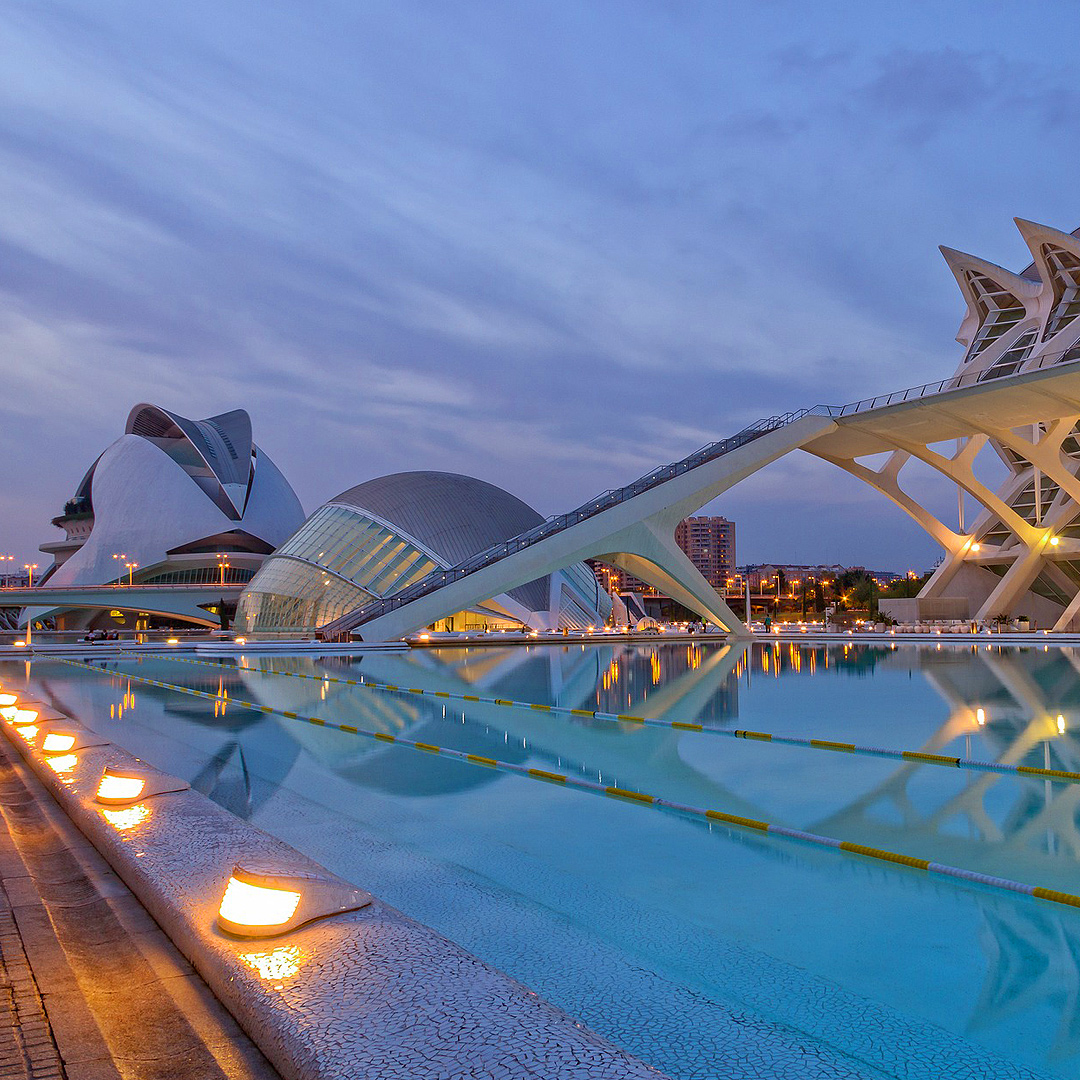 Explore Valencia
Besides catching a La Liga game at the Mestalla Stadium, Valencia on Spain's Mediterranean coast will fulfil the sun and sea section of your Spanish football fiesta. With its cosmopolitan feel, Moorish buildings and historic streets, Valencia is a fascinating destination for a city break in Spain. Make a bee-line for the Old Town (Barrio del Carmen) and enjoy bohemian nightlife destinations. Valencia's bars, dance clubs, restaurants, and live music venues will keep you up until the early hours celebrating the latest La Liga win.
Wherever you go in Spain, chase down authentic local cuisine with a jug of cold sangria and embrace the nation's spirit of living life to the fullest. Contact us about experiencing the rivalry, passion and talent of La Liga in Spain, and chat to us about how you can make the most of your time in the country.