The excitement of experiencing a big sporting event is indisputable. However, so is the risk of fraud. Buying tickets from the wrong sports travel agency or website can quickly turn your excitement into disappointment.
The rule of thumb is: if a ticket-inclusive travel package looks too good to be true, it probably is.
The Association of Southern African Travel Agents (ASATA) receives regular complaints from consumers whose holiday plans have gone wrong because they booked a travel package that was just too good to be true, or were scammed and defrauded by a travel provider.
Did you know? A recent report released in the EU shows that two-thirds of travel booking websites provide misleading information on prices, promotional offers that are not available, or mislead consumers by saying there are only a limited number of seats available at a specific price.*
*Source: The Association of Southern African Travel Agents (ASATA)
So, how can you be sure you're not getting scammed?
Firstly, always choose legitimate sports travel partners who have the rights to sell ticket-inclusive travel packages. Contrary to popular belief, a travel agency cannot just buy and resell tickets to a major sporting event.
Each major sporting event falls under the rules and regulations of its governing body. For example, when a major sporting event such as the Rugby World Cup™ is in its planning stages, sports travel agencies have to undergo a strict application and vetting process and meet stringent criteria to be considered as an Authorised Official Travel Agent for the event. This is why RWC 2019 urges fans to "Buy Official" and has listed all Official Travel Agents who are authorised to sell Hospitality Packages on its website.
Similarly, for the ICC Cricket World Cup 2019™, the ICC has appointed the Sports Travel & Hospitality Group (STH) to manage its Official Travel & Tours programme. STH, in turn, selects Official Travel Agents who together provide a wide range of packages to meet the varying needs of fans travelling to watch the match. Only Official Travel Agents can sell Official Travel & Tours packages for the ICC events.
Here's how to protect yourself from sports ticket scams:
Do not trust websites you do not know. To check that you are on a secure website, click on the security icon on your browser toolbar to ensure that the URL begins with https.

Don't fall for cheap offers – they're usually too good to be true as when an event is sold out, tickets typically rise in value, not fall.

Never click on a link when requested to confirm your banking or personal details and do not send emails that quote your card number and expiry date.

Another warning sign to look out for is when the only payment option is a bank transfer. Not only is this an indication that no bank is prepared to provide credit card facilities, but if you are dealing with a scammer, it will be virtually impossible to get your money back. Even if it is more expensive, rather pay by credit card.
Top tip: Due to the risk of email related fraud, Edusport will never notify you by email of any change to our banking details. You should not act on any email purportedly from us amending our bank account details; instead, kindly inform us immediately of any request that you may receive of this nature.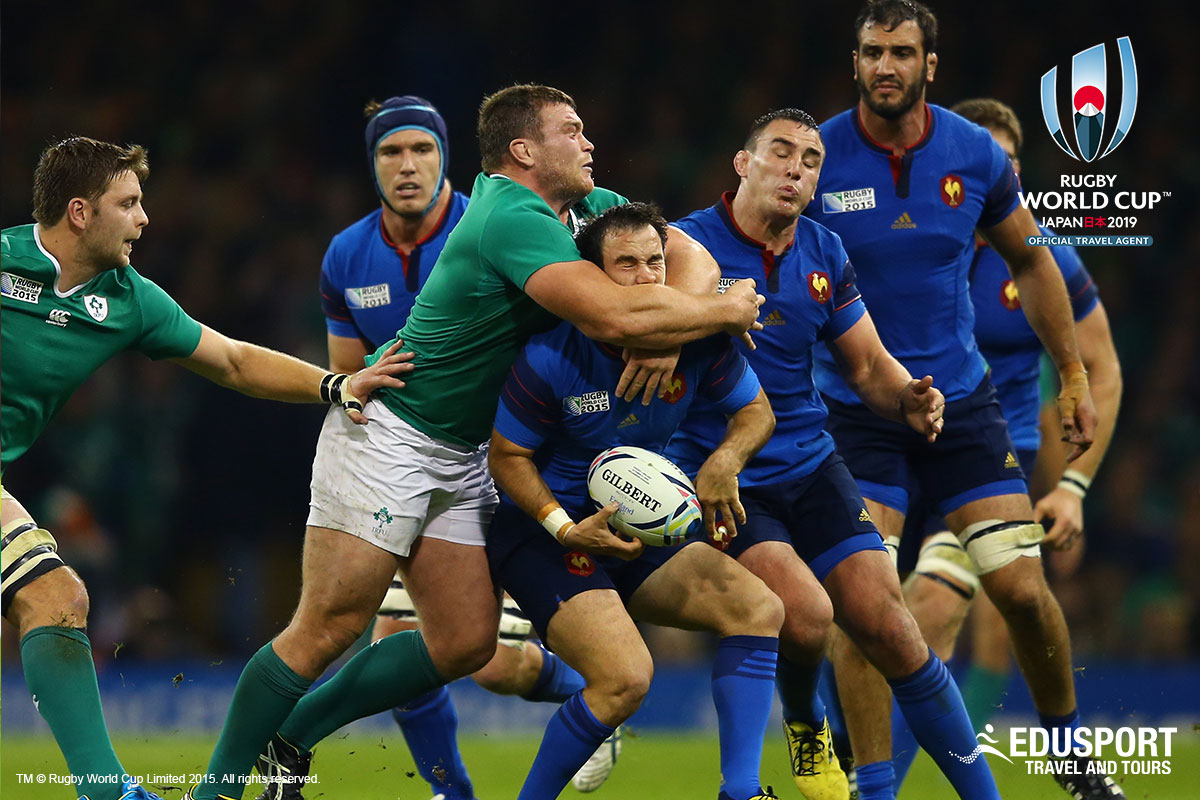 What to expect during the booking / payment process when purchasing your sports travel through Edusport:
As a specialist sports travel agency, we package and operate tours to some of the world's most iconic sporting events. Our quality sports travel packages are geared for both individual travellers and groups; from hosted supporter tours to hospitality and VIP packages, our goal is to give you the ultimate sports travel experience. Plus, we secure event tickets directly from official organisers to ensure your peace of mind.
With over 25 years industry experience, we are experts in sports travel with a proven track record of excellent service delivery. We source event tickets directly from official organisers to ensure your peace of mind, while our passionate team of experts are always on hand to go the extra mile to ensure you experience the moments that move you.