Rugby World Cup Sevens San Francisco
20 - 22 July 2018
AT A GLANCE
Dates: 20 Jul 2018 - 22 Jul 2018
Venues: AT&T Park
Destinations: San Francisco
The seventh edition of the Rugby World Cup Sevens will take place in 2018 in San Francisco, the very first time the event has been hosted in the United States.
It is also the third edition to feature both men's and women's competitions. Bringing together global rugby skill, speed and endurance, the 2018 Rugby World Cup Sevens promises to deliver exceptional displays of running, rucking rugby at the iconic AT&T Park - currently home to the San Francisco Giants, one of Major League Baseball's most historic franchises.
The 2018 Rugby World Cup Sevens will feature 24 men's and 16 women's teams across four days of fierce competition. The men's competition sees the eight quarter-finalists from the 2013 Moscow edition of the event qualify, with the remaining 11 places being filled by teams through regional competitions from June 2017 to April 2018. The Blitzbokke look to take their maiden tournament title from the defending champions - New Zealand - after making it to the finals in previous events.
Our 2018 Rugby World Cup Sevens packages have a number of variations to accommodate each type of fan and traveller. Book a basic package - accommodation and ticket entry - or upgrade to include your international flights, transfers and VIP hospitality. World Cup events are popular with groups, and we can easily customise the perfect group package to suit your requirements. If you can't wait to get your hands on 2018 Rugby World Cup Sevens tickets, then ensure you fill out our enquiry form. One of our consultants will be in touch to discuss your travel arrangements, ticket options and upgrades. Get ready to join in with the World Cup fever in San Francisco!
---
Event Packages List
Destinations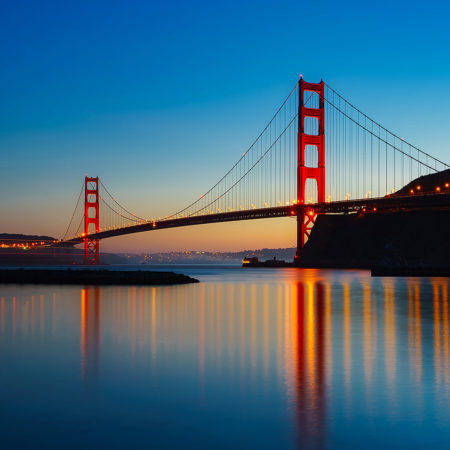 San Francisco is a truly unique American city. Situated at the north end of the San Francisco Peninsula in Northern California, its seafront location has meant that microclimates are quite common. Rolling fog clouds, brightly-lit sunny parks and drizzle downtown can all happen on the same day, in fact, they can occur at the same time. San Francisco is well known for its top attractions: the Golden Gate Bridge, steep rolling city hills, Alcatraz prison and Chinatown are all popular with tourists and locals alike. Other must-visit destinations include the San Francisco Museum of Modern Art situated in Downtown, Dolores Park (a Leave No Trace city park) in the Mission District, and of course AT&T Park, the home of the San Francisco Giants. San Francisco is also a culinary lover's dream; Chinatown brings home incredible Eastern flavours, the nearby Californian wine country provides access to some of the best vintages in the world, and celebrated speakeasies and saloons (once forbidden during 1920s Prohibition) take centre stage in this most Wild West city.