Hong Kong Sevens
2022 dates to be confirmed
The Cathay Pacific / HSBC Hong Kong Sevens is currently the seventh event on the World Rugby Sevens calendar and is considered the premier tournament in the series.
The very first Hong Kong Sevens tournament was held in 1976 and was one of the first rugby tournaments to attract commercial sponsorship. Today the event draws fans from around the globe, all descending on Hong Kong to witness thrilling rugby action and to enjoy the all-night festivities.
The Hong Kong Sevens is also well known to catapult seven-aside players into the spotlight of the 15-man game; South Africa's Jean de Villiers, Bryan Habana and Ricky Januarie have all showcased their impressive skills at the event.
Our Hong Kong Sevens packages make it easy for local fans to enjoy the spectacular rugby for which the tournament is known. Book only your accommodation and your weekend ticket access, or upgrade your option to include your international flights, transfers and additional hospitality while in Hong Kong.
Bring your wigs, your capes and your facepaint; tickets to the 2022 Hong Kong Sevens will be snapped up fast, and you will want to ensure you are part of the action. Enquire now.
---
Testimonials
The Hong Kong 7's has always been the most popular 7's tournament amongst South Africans. The tournament is over three days (Fri - Sun). Edusport has been appointed as the Exclusive Agent for the Hong Kong 7's in Africa which means that we are the only source for official travel packages.

Nicky Bell
Director
Destinations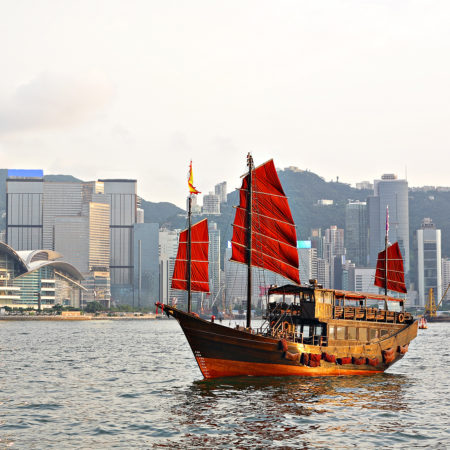 Hong Kong's unique history and modern outlook make it a fascinating destination on a travel itinerary to the East. As an autonomous territory on the Pearl River Delta of China, Hong Kong is also the fourth most populated sovereign territory in the world. This tiny state has been a British Colony, was occupied by Japan during World War II, and had its sovereignty transferred from China in 1997, making it a culturally-rich nation. Hong Kong - the name of which is believed to mean 'Fragrant Harbour' in Cantonese, and which refers to the incense stored near the docks for export - has also been called 'The Pearl of the Orient' and Asia's World City'. Tourists flock to Hong Kong for many reasons: sporting events, shopping, culinary experiences and its unique Chinese culture. It is not unusual to watch sailors aboard an authentic dragon boat float by, while tempting top-of-the-range gadgets beckon from a nearby bazaar. Make sure you spend time exploring the Mong Kok markets at Kowloon, visiting Po Lin Monastery in Lantau and enjoying a turn on the Peak Tram in the central district.