MotoGP Australia
21 - 23 October 2022
The very first motorcycle races in Australia took place in the 1930s on Phillip Island, just off the coast of Melbourne in the southern territory of Victoria.
Phillip Island hosted the Australian Grand Prix in the early 1990s and today remains the venue for the thrilling MotoGP event.
The track is 4.4 kilometres in length, one of the shortest on the Championship circuit, with the longest straight at 900 metres. The Gardner straight is named after iconic Australian racer, coach, engineer and team manager, Frank Gardner, who was inducted into the Australian Motor Sport Hall of Fame in 2017.
Phillip Island attracts millions of visitors each year. Its rugged coastline, incredible natural scenery and plethora of wildlife makes it a real gem in the greater Melbourne area. When purchasing your MotoGP Australia travel package, make sure to include some down time to explore the island, before making the most of the motorsport on display. Contact us today to get your hands on tickets for the Australian MotoGP.
---
Destinations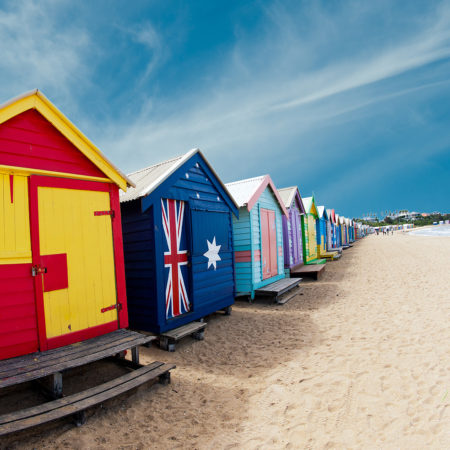 Voted the World's Most Liveable City for five consecutive years, Melbourne lives up to its easygoing reputation. Here you will find great food, good wines, exciting outdoor activities and a thriving arts scene. From its creative city centre and buzzing neighbourhood hubs to its beaches, wineries and alpine villages, Melbourne is a destination for everyone. With plenty to do in the city, start with a visit to Federation Square. Melbourne's piazza-style meeting place is home to cultural attractions, world-class events, tourism experiences and a wide variety of restaurants, bars and speciality stores. Head to the Southbank Precinct to discover hole-in-the-wall galleries, cruise down the Yarra River on a boat tour or catch the ferry to Williamstown for a day of fishing. Take a stroll through the beachside suburb of St Kilda, or wander around the city's famous Laneways lined with public art, boozy hideouts and coffee shops. Melbourne is the coffee capital of Australia, so you are sure to find your perfect brew here!