Dutch Grand Prix 2022
2 - 4 September 2022
The Dutch Grand Prix takes to the tarmac in September this year, with all the action playing out at the Zandvoort Circuit.
The track was originally opened in 1948 with the first Grand Prix being hosted in 1952. After racing on and off the track for a number of decades, the championship returned to Zandvoort in 2021 after a 35-year hiatus.
The circuit is considered fast and undulating, swooping and flowing through the sand dunes known in this area. It is also quite a classic circuit, challenging drivers experienced and upcoming. We recommend a spot on one of the banked corners – either at Arie Luyendijkbocht or Hugenholtzbocht.
Be part of the action at the Dutch Grand Prix in 2022. Book your travel package with Edusport and experience the best of racing in Holland. If you want to extend your trip to discover more of the Netherlands, we can arrange that for you.
---
Event Packages
Destinations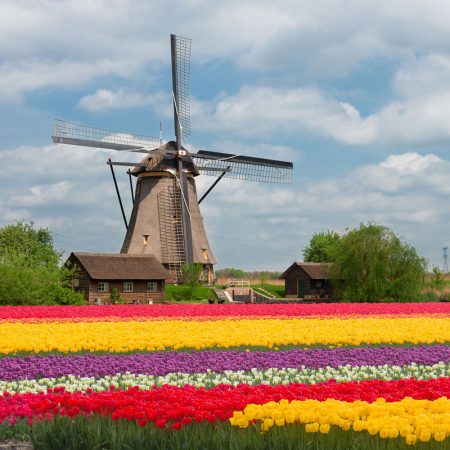 With 15 million visitors each year, the Netherlands is undoubtedly popular. As the country's largest and most popular city, Amsterdam draws five million people per year to explore its famous canal network and experience its buzzing nightlife. Beyond Amsterdam, with its army of cyclists, rich sea-faring and trading history, and its many museums and art galleries, there is still much more to see in the Netherlands. Other large cities such as Utrecht, The Hague and Rotterdam are dynamic and vibrant places to visit, while the country's quaint villages offer up centuries of history, endless tulip fields, iconic windmills, and beautiful churches to explore.