Australian Grand Prix
2023 dates to be advised
Set against the backdrop of Melbourne, the opening race of the 2022 Formula One season will once again take place at Melbourne's iconic Albert Park Circuit.
Easily the most popular motorsport event on the Australian calendar, the 2023 Formula One Australian Grand Prix promises to get the season off to a roaring start.
Every year, drivers, teams, media and scores of excited fans descend on Albert Park to see who is in top form. The circuit itself is a unique motor racing destination and features an atmosphere and excitement unlike any other. Following the roads around Albert Park Lake, the action-packed track may not have an abundance of long straights, but the circuit's mix of slow to medium speed corners, interlinked with short straights provide a stern test of an engine's performance.
Synonymous with glamour, cutting-edge technology and precision teamwork, nothing compares to the adrenalin-charged action of Formula One racing. If you are already revving to get your hands on Australian Grand Prix tickets for next year, register your interest today.
---
Testimonials
Frequent tram services for F1 fans are free and are the easiest way to get to the Albert Park circuit from the city. Be prepared for crowded public transport when you are leaving the circuit, particularly on race day.

Kelsey Bezuidenhout
Destinations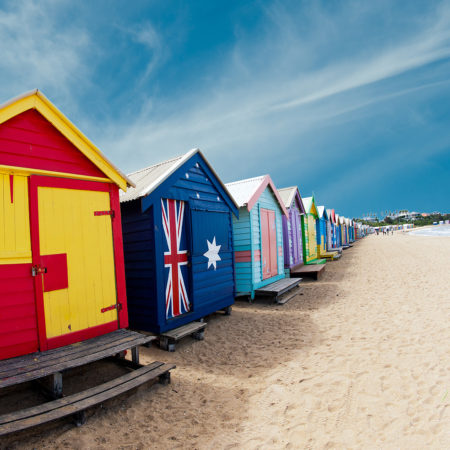 Voted the World's Most Liveable City for five consecutive years, Melbourne lives up to its easygoing reputation. Here you will find great food, good wines, exciting outdoor activities and a thriving arts scene. From its creative city centre and buzzing neighbourhood hubs to its beaches, wineries and alpine villages, Melbourne is a destination for everyone. With plenty to do in the city, start with a visit to Federation Square. Melbourne's piazza-style meeting place is home to cultural attractions, world-class events, tourism experiences and a wide variety of restaurants, bars and speciality stores. Head to the Southbank Precinct to discover hole-in-the-wall galleries, cruise down the Yarra River on a boat tour or catch the ferry to Williamstown for a day of fishing. Take a stroll through the beachside suburb of St Kilda, or wander around the city's famous Laneways lined with public art, boozy hideouts and coffee shops. Melbourne is the coffee capital of Australia, so you are sure to find your perfect brew here!