KFC T20 International Series South Africa vs India
18 - 24 February
AT A GLANCE
Dates: 18 Feb 2018 - 24 Feb 2018
Venues: Bidvest Wanderers, PPC Newlands, SuperSport Park
Destinations: Cape Town, Centurion, Johannesburg
Fast, furious and full of action, the
KFC T20 International Series in South Africa
promises thrilling moments for fans.
Kicking off on 18 February in Johannesburg, followed by two matches taking place on 21 February in Centurion and 24 February in Cape Town, the T20 International series brings world-class cricket action to your own backyard.
Expect plenty of fours and sixes as the teams push to score as many runs as they can in the short space of time they have. Get involved in the high-energy vibe of the crowd - dress up, show up and get your share of the entertainment, both on and off the field! Marking the end of the India Tour of South Africa, in which Team India has faced off against the Proteas in three test series and six One Day Internationals, you don't want to miss the 2018 KFC T20 International series.
Since 2006, India and South Africa have played a total of four T20 International series against each other, where India has won two series and South Africa has won two series. Which team will tip the balance 3-2? Get your hands on KFC T20 International Series tickets today and be there to find out!
---
Event Packages List
Destinations
From the busy waterfront to the mountains, forests, beaches and vineyards, Cape Town's bounty of things to see and do can be overwhelming, even for the most seasoned travellers. Start with a visit to the V&A Waterfront, the most visited tourist attraction in South Africa featuring world-class shopping, excellent dining and entertaining nightlife. Take a stroll along the Sea Point Promenade to the Green Point Urban Park, which showcases some spectacular public artworks. Alternatively, tackle one of Cape Town's many hiking trails - Newlands Forest offers a leisurely wander while Lion's Head poses more of a challenge. As far as mountains go, no trip to Cape Town would be complete without riding the cable car to the top of Table Mountain to soak up the views from one of the New 7th Wonders of the World. Depending on your timeframe, explore the Kirstenbosch Botanical Gardens, go pub-hopping down Long Street or go wine tasting in the Winelands (or, closer to the city, the Constantia Wine Route).
Part of the Tshwane Municipality between the busy hubs of Johannesburg and Pretoria, Centurion is a sprawling cosmopolitan neighbourhood that somehow still retains the village vibe of its early days as a small suburb. Home to incredible golf courses, the Rietvlei Nature Reserve, the Smuts House Museum and Irene Dairy Farm, there's plenty to keep you occupied before or after the KFC T20 International Series match between India and South Africa.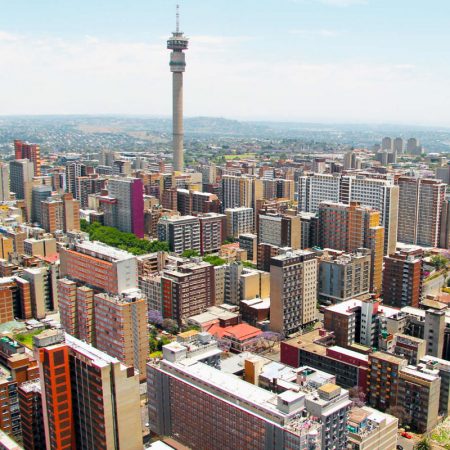 South Africa's "City of Gold" buzzes with energy day and night. From its sprawling surrounding suburbs to the heart of the central business district, Johannesburg is a cutting-edge urban destination marked by gritty street art, awe-inspiring modern architecture and several historic places of interest. Fast gaining a reputation for being a food-lover's paradise, expect plenty of pavement eateries in the leafy neighbourhoods of Parkhurst, Greenside and Melville. Not short on nightlife and shopping either, Johannesburg is a mecca for visitors who want to tap into the fast-paced vibe of Africa's economic powerhouse.