Nokuthula Mhlongo
Flight Coordinator
Nokuthula Mhlongo
Flight Co-ordinator
Edusport Flight Co-ordinator Nokuthula Mhlongo shares her favourite sporting event moments and how she got into the sports travel industry
What attracted you to working in the travel industry, specifically the sport travel sector? Tell us a bit about your career journey to Edusport.
I joined the travel industry with no experience at all, but I felt so much interest in the sector as a whole. I was keen to know how to make travel possible for travellers and to give our clients the peace of mind while they are on their journey. I started as a receptionist before becoming a junior consultant where I dealt with local travel arrangements. I've always had a passion for flights, and my day-to-day focus is on working with flight bookings, liaising with different airlines and working through the airlines' terms and conditions.
What are some of the highlights from your career in sport travel, at Edusport?
My highlights have been working on major sporting events: the 2003 Cricket World Cup, the Rugby World Cups in 2007, 2011 and 2015, and the 2010 and 2014 FIFA World Cup™ tournaments. Being part of these events has been fantastic. My other standout moment was travelling to Mauritius, my first overseas travel opportunity and a real highlight for me.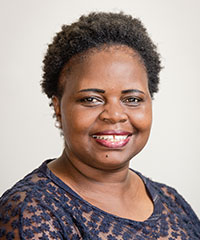 My Top 3 Sport Events
Definitely the Rugby World Cup, FIFA World Cup™, and the Hong Kong Sevens.
MY TOP TRAVEL TIP

Check that your passport is valid. In some countries, it needs to be valid for six months when you travel. Also book your accommodation or car hire well in advance, especially for events that have a big drawcard!