As the host of FIFA World Cup 2022™, Qatar is a country full of optimism!
And as the first Middle Eastern country in the world to host the renowned tournament, Doha – it's capital – is pulling out all the stops. Expect world-class transport systems, technology-first stadiums with air conditioning, sustainable approaches to building and unique accommodation options that span the length and breadth of the city.
Many travelling to Doha for the FIFA World Cup™ will be heading to the Middle East for the first time, and while many have visited Dubai on an extended visit over the last few years, exploring Doha as a destination is now first on the cards.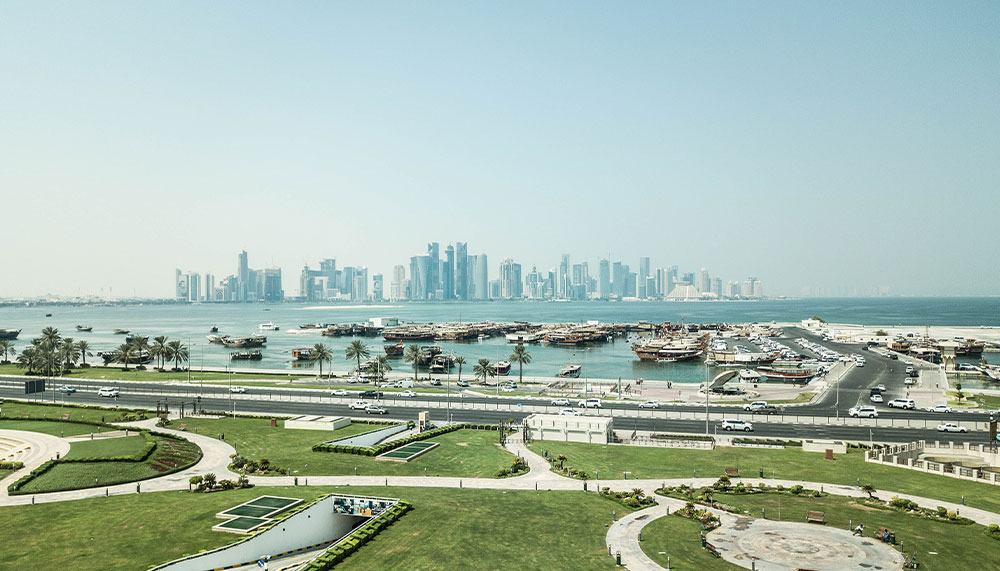 As a cultural mix of the ancient and the tech-central, football mad yet business-driven, Doha is a world-class destination ready to be explored. Here are our top 5 things to see and do in Doha, Qatar.
Visit the Souq Waqif
The Souq Waqif is an incredible shopping district and market, filled with both contemporary and modern items, as well as spices, perfumes, material and embroidery. You'll even find a pet market, as well as a variety of Qatari restaurants, cafes and shishes. Try some of the local cuisine, shop for a trinket or tourist item, or look for that truly unique Qatari piece to take home.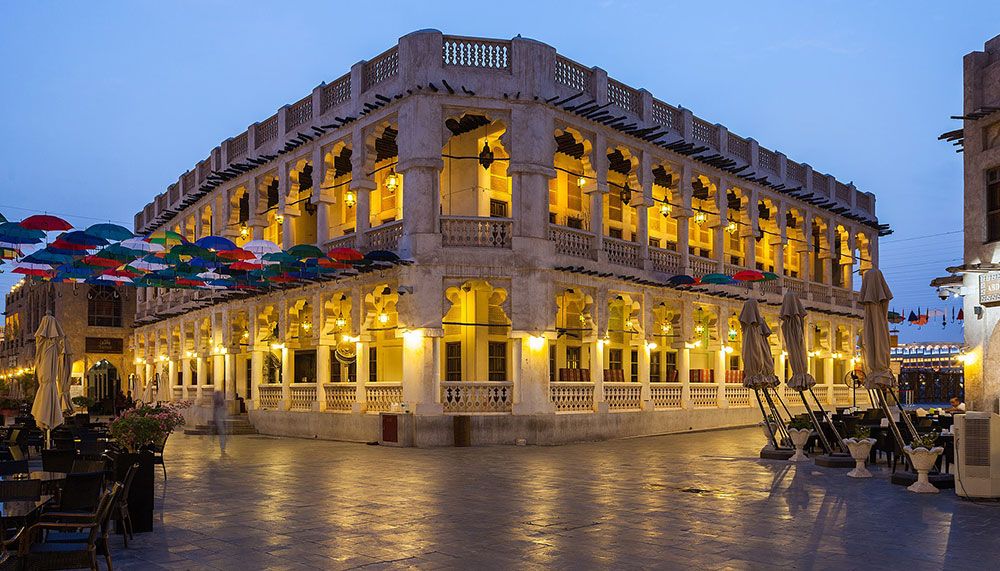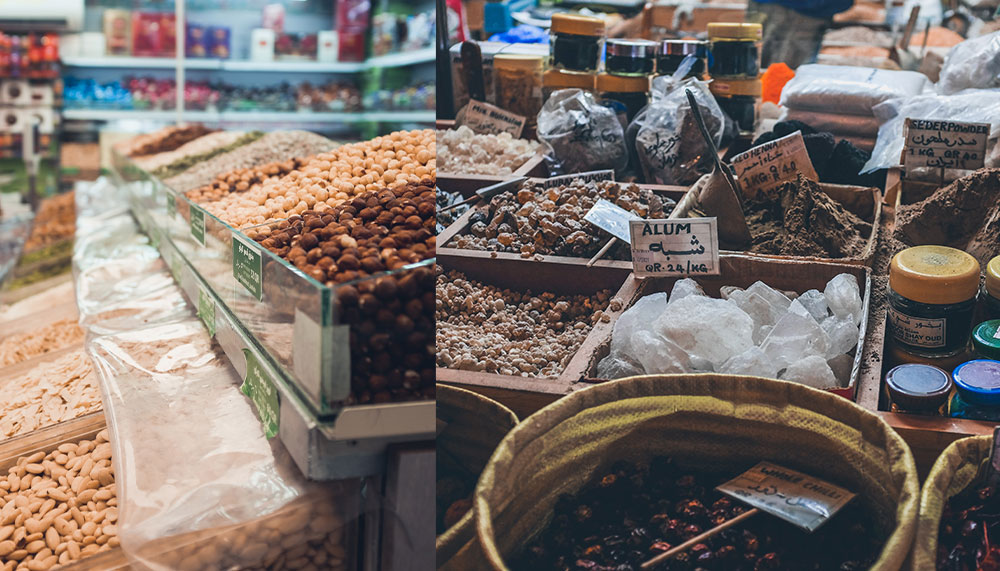 Stroll along the Corniche with views of the Financial District
For the best views of the Doha Financial District, a stroll along this 3km seafront promenade is a must. The Corniche is popular with walkers, dog-walkers, runners, and those pushing strollers, and is also where you can hop on a traditional Qatari boat for a trip out into the bay.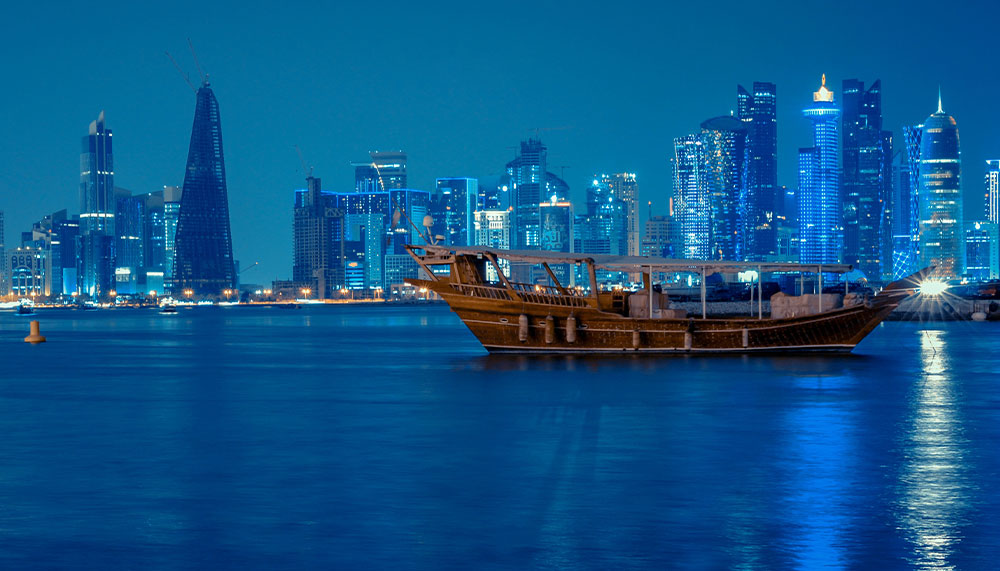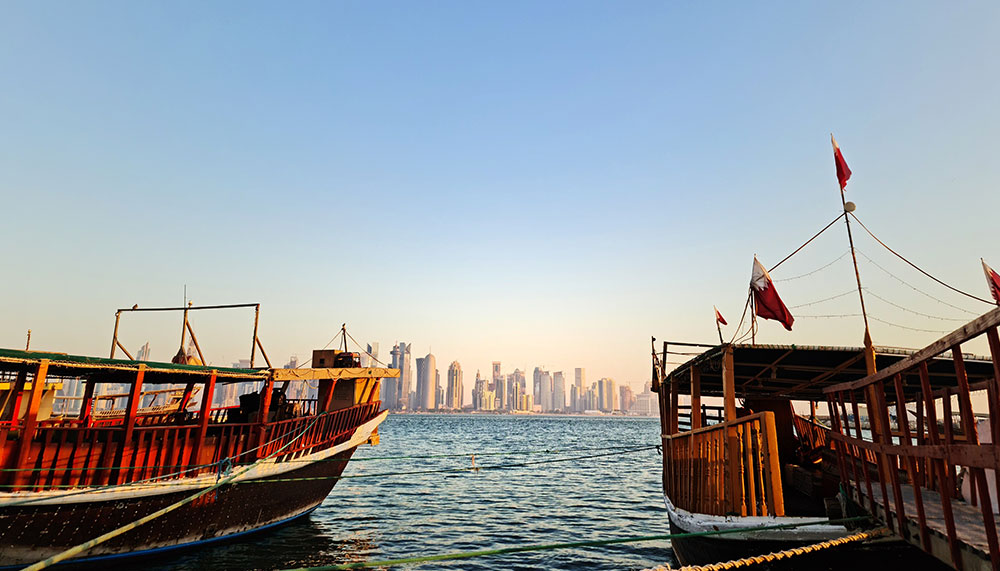 Visit the Museum of Islamic Art & The National Museum of Qatar
For anyone wanting an authentic experience with Qatar culture, a visit to these two museums comes highly recommended. The Museum of Islamic Art is situated on the Doha waterfront and is an archeological masterpiece. Expect to see some spectacular pieces of metalwork, ceramics, jewellery, woodwork, textiles, and glass – all dating from the 7th to the 19th century.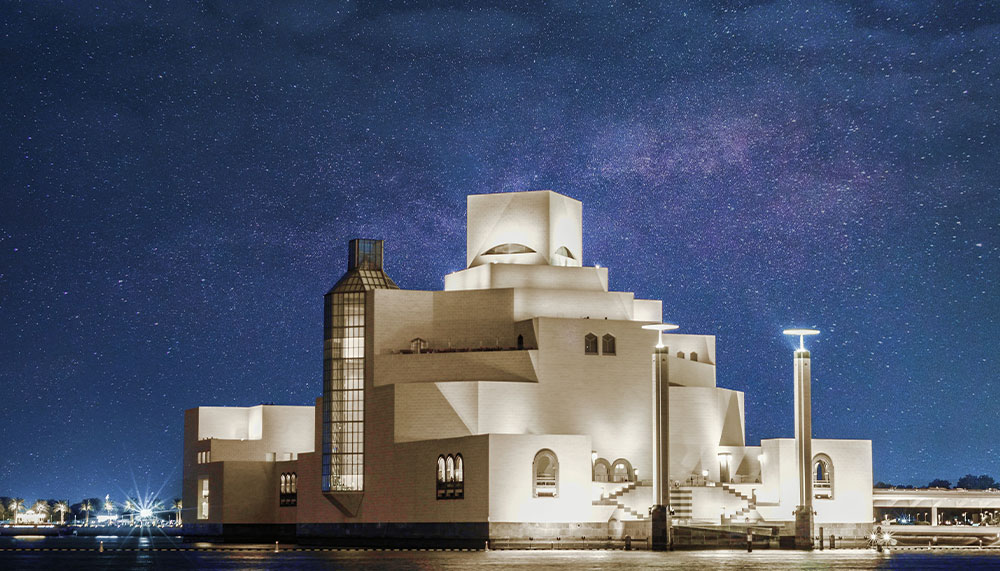 The National Museum of Qatar is an expressive storytelling of the country's history, giving a voice to Qatar's rich heritage and culture. The newly constructed museum building now also includes the restored historic Palace of Sheikh Abdullah bin Jassim Al Thani (1880 – 1957).
Go Shopping at the Villaggio
Shopaholics will love a trip to the Villaggio! This modern – and massive – mall includes a large selection of international and local shops, as well as a gondola and ice rink. There is a variety of eateries, including fine dining, authentic Qatari, classic Western fast food and more.
Head up the Aspire Tower for 300m views from its Rotating Restaurant
If you fear heights, this might not be for you! Aspire Tower (also known as Khalifa Torch or The Torch of Doha) reaches over 300m, and while it's not the tallest building in Doha, it looms like a torch over the city. Access it from Aspire Park area and head up in the elevator to the Three Sixty restaurant, a rotating restaurant that offers incredible views over the city.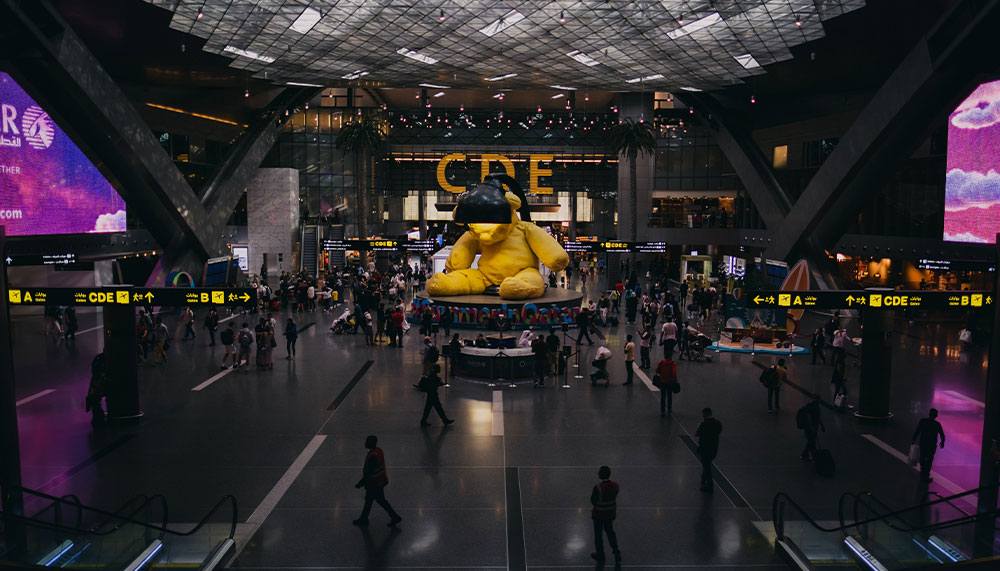 If all this has whetted your appetite for adventure and exploration, make sure you also take time to visit Aspire Park sport complex, enjoy a desert tour with camel-back safaris and dune bashing, and explore the Pearl of Doha, a man-made complex situated on recovered land from the sea, and home to many luxury hotels, resorts and shopping complexes.
If you're planning on travelling to Doha for FIFA World Cup Qatar 2022™, then get in touch with us today. Edusport is a Joint Exclusive Agent for the sale of Official Hospitality for the FIFA World Cup, and we are also able to arrange additional travel needs, such as flights, accommodation, tours and transfers.