HSBC Singapore Rugby Sevens
2023 dates to be advised
The HSBC Singapore Rugby Sevens 2023 is the ninth tournament in the HSBC World Rugby Sevens Series.
The Singapore Sevens kicks off at the state-of-the-art Sports Hub National Stadium at Kallang, which has a remarkable seating capacity for 55 000 spectators. Fans can enjoy incredible views of the city skyline and waterfront, and its convenient location - just a short distance from the international airport - makes the event easily accessible.
The 2023 edition will build on the success of previous years which saw some 57,000 fans over the weekend enjoy the electric atmosphere at the National Stadium where South Africa ultimately triumphed over Fiji in a 20-19 thriller in 2019.
Dubbed the Family Sevens for its family-centric format, in addition to all the on-pitch action, ticket holders will be able to enjoy an extensive line-up of off-pitch entertainment at the two-day Sevens carnival. Highlights include a Family Fun Zone, Splash Party, rugby-themed games and live music.
Our Singapore Sevens 2022 packages provide South African fans with easy access to the World Rugby Sevens Series eighth event. Book only your accommodation and your weekend ticket pass to the action, or upgrade your option to include your international flights, transfers and additional VIP hospitality in Singapore.
To ensure you get your hands on Singapore Sevens 2023 tickets, be sure to fill out our enquiry form, and one of our consultants will be in touch soon to discuss your travel requirements, upgrade options and other details. Get ready to roar with the crowd as another try is scored under the poles!
---
Testimonials
Singapore Sevens takes place soon after the Hong Kong 7's and one could travel to the Hong Kong 7's and the Singapore 7's to have a double whamy.

Nicky Bell
Director
Destinations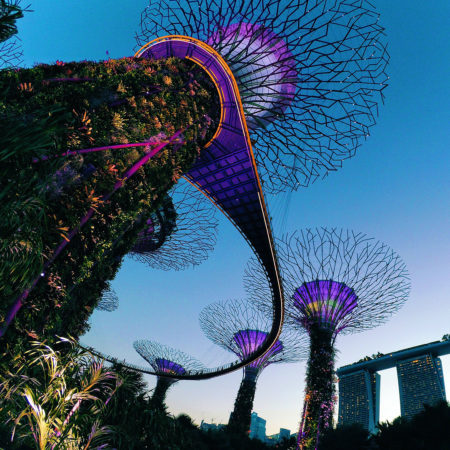 If you are a fan of Far Eastern city life, you will love Singapore. It might be the smallest country in Southeast Asia, but it has a big spirit. The Republic's five ideals are depicted on their national flag: democracy, peace, equality, justice and progress. Singapore consists of 63 islands. Here, you can go from shopping at Marina Square and Sentosa Island to the beach in a matter of moments. Treat yourself to a visit to the Como Shambhala Spa, and indulge in some of the oldest methods of spiritual and physical growth. Eating out in Singapore is also a delight, with food to suit every palette. For the most eclectic mix of restaurants, head to the Dempsey Road enclave.