Oktoberfest Sevens
2019 dates to be confirmed.
The Oktoberfest Sevens is Germany's biggest rugby show, in which 12 of the best national teams in sevens rugby take part in two days of nonstop action, with as many as 18 matches per day.
The thrilling spectacle is held during the world-famous Oktoberfest folk festival, and as expected, much of Munich's celebratory atmosphere spills over into the stadium stands for the sevens.
The Oktoberfest has been held since 1810 and is by far the biggest beer festival in the world. More than 6 million visitors arrive to consume around 8 million steins of beer annually! If you are a sevens fan with a taste for Bavarian culture (and beer), the Oktoberfest Sevens is a not-to-be-missed sports travel experience.
Enquire with us today about our 2019 Oktoberfest Sevens group packages, and we'll make sure you experience the best of Munich.
---
Testimonials
Munich gets very busy during Oktoberfest, so if you want to get close to the rugby action at the Sevens, make sure you book a hotel within walking distance!

Kelsey Bezuidenhout
Destinations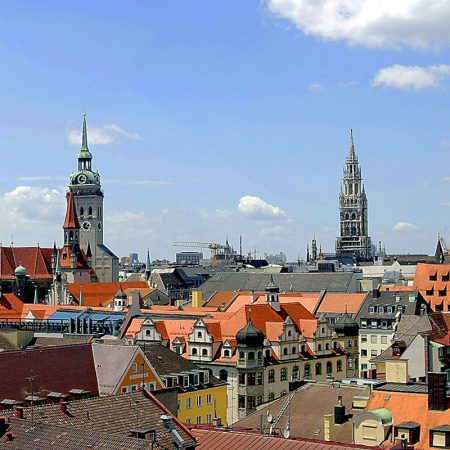 Munich is Bavaria's capital and Germany's southernmost major city. It is also the gateway to the Alps, which makes Munich the most scenic city in the country. Art, culture and history combine in a forward-thinking city with an appetite for raucous fun. With its ancient city centre and breathtaking surroundings, Munich offers much more to travellers than its famous Oktoberfest (but if that is the only reason you are visiting, you will not be disappointed). For adventure hounds, the Alps, as well as countless magnificent lakes are within an hour's drive from Munich. And if castles are your thing, Neuschwanstein Castle (widely considered the most beautiful castle in the world) is a picture-perfect example of Romantic era architecture nestled on a steep hill above the Alpsee Lake.