German Grand Prix
2022 dates to be advised.
In 1932, when Mercedes-Benz needed a high-speed test track to set up cars for the Tripoli Grand Prix the result was a large sausage-shaped circuit running through the flat woodland close to the River Rhine.
Fast-forward several decades, and the Hockenheimring as we know it today sets the scene for one of the most anticipated Formula One events on the calendar, the German Grand Prix.
Lying so close to the home of German racing legend Michael Schumacher, Hockenheim was traditionally at the very heart of 'Schumi' hysteria. This is the track that, in 1995, saw Schumacher become the first German to win his home race since Rudolf Caracciola in 1939. The seven-time champion may now be retired, but the subsequent success of Sebastian Vettel, and that of 'home team' Mercedes means the tens of thousands who line the track every year are among the sport's most passionate.
The new, shortened circuit has undoubtedly changed the spirit of Hockenheim. Gone are the flat-out blasts through the forests that were the hallmark of the track in its early days. However, today's circuit is much safer without compromising on the racing action. Here, giant grandstands dwarf the track, giving it a unique and adrenaline-pumped atmosphere - and excellent viewing opportunities for spectators.
Recently instated as a biennial event on the calendar, the next German Grand Prix takes place at Hockenheim. Be there to experience the thrills and action with our German Grand Prix packages.
---
Destinations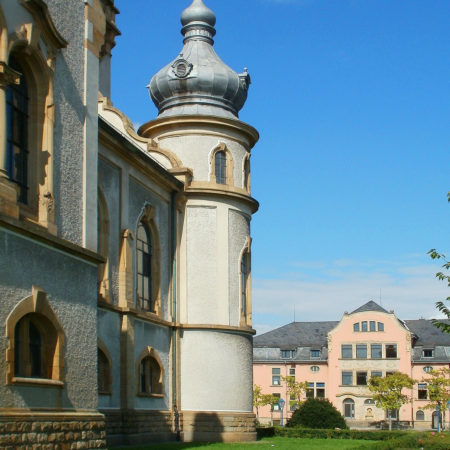 The farmers of rural Hockenheim are infamous for complaining that the traffic at Grand Prix time gets in the way of their harvests, but that will not stop you from enjoying the area's beautiful countryside. The town itself boasts a unique tobacco museum, while the collection at the Hockenheimring motorsport museum includes various Grand Prix machines. For those who do not want to travel far from the circuit, Heidelberg and the River Rhine area provide both culture and natural beauty. Local places of interest include an aviation museum in Speyer and, of course, the River Rhine, which flows nearby. The nearest city of any size is Heidelberg, which boasts beautiful architecture and good restaurants. If you are after a more vibrant nightlife, you can travel to Frankfurt or Stuttgart.